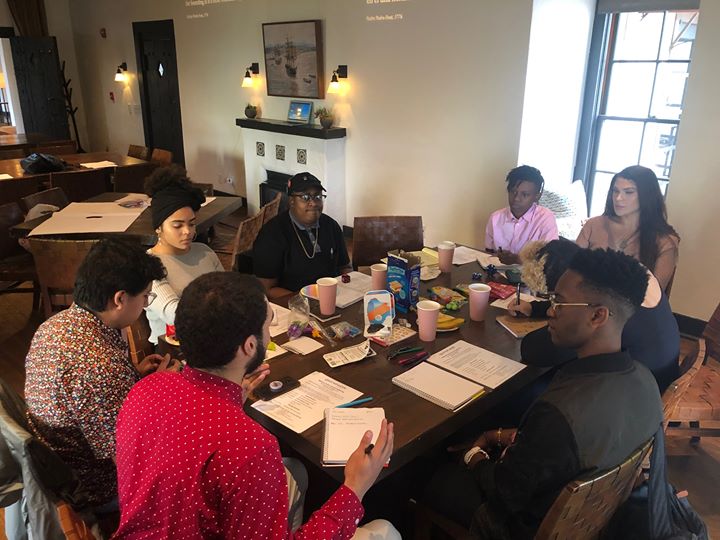 In March 2020, the GSA movement to empower & train LGBTQ+ youth leaders transitioned from school-based organizing & community-building to digital movement-building. Until trans and queer young people can meet in-person, GSA Network will host virtual GSA meetings, provide resources for GSAs to meet and continue their work online, and offer wellness activities and resources. Learn more here.
Take Action
Trans and queer youth of color use their collective voice and power to change the narrative about their lives and experiences, create visibility on campus and local communities, protect established student rights, and shift school discipline policies that push youth out of school and into the criminal justice system. We support LGBTQ+ youth organizers across the country to take action and create change at all levels, from school-based campaigns that impact individual school districts to national days of action that unite GSAs for racial and gender justice.
There are many ways to take action and create change in your school, community, or even your state.
GSA Days — Lead an action or event on GSA Day for Racial Justice (Feb) and GSA Day for Gender Justice (Nov), two national days of action for trans and queer youth of color or individual GSA clubs. Download our campaign guide in the Resource Library.
GSAsUnite! — Our online petition platform allows you to launch a campaign and take action in your school or community. Successful campaigns can jump-start your GSA membership and engagement on campus.
Become a GSA Leader
Youth Council – Build your GSA activism, help guide GSA Network's youth organizing campaign strategy, and become a youth trainer. Apply to one of our Regional California or National Youth Councils. You can also apply to the National TRUTH Council.
TRUTH (TRans yoUTH) Program – was created with public education at its core, intending to challenge the pre-existing narratives media had of trans youth, and work with communities to push for a shift. TRUTH is a place where young people can connect with other trans youth and find inspiration in their stories, and also find resources and support in thinking through their goals as a storyteller, how to stay safe when sharing their story publicly, and how to share their story authentically and effectively for their goals. Learn more about their work at ourtranstruth.org
Queering Brotherhood Fellowship – provides leadership training and development to up to 20 GBT boys and men of color through our work with Brothers, Sons, Selves Coalition (BSS).