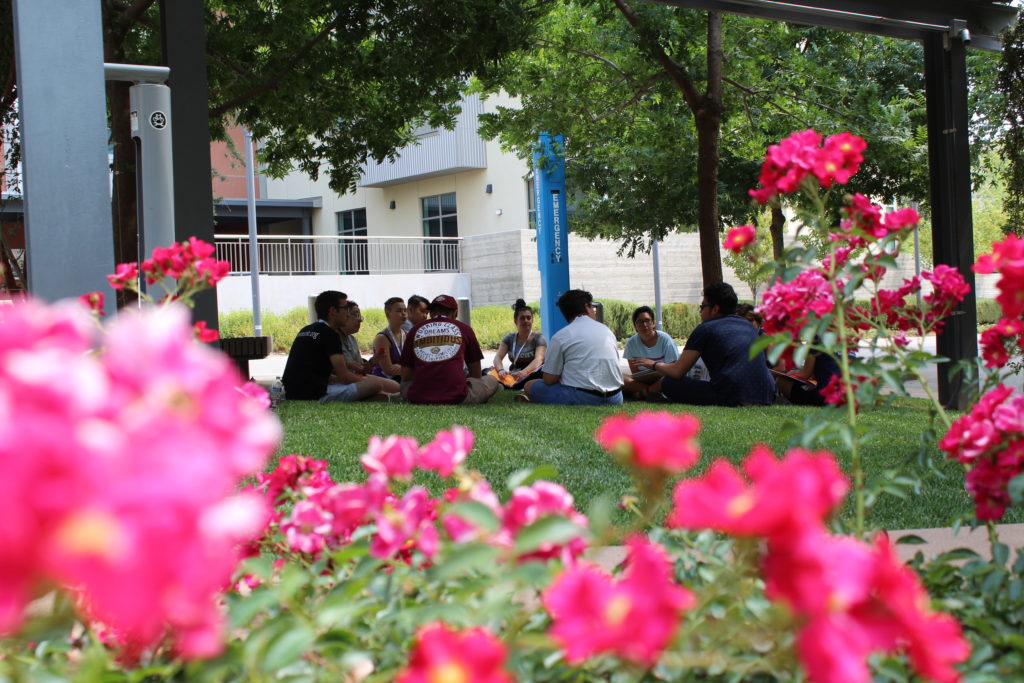 GSAs Build Power
GSA clubs, or GSAs for short, are student-run organizations that unite LGBTQ+ and allied youth to build community and organize around issues impacting them in their schools and communities. GSAs have evolved beyond their traditional role to serve as safe spaces for LGBTQ+ youth in middle schools and high schools, and have emerged as vehicles for deep social change related to racial, gender, and educational justice.
A growing body of research confirms that the presence of a GSA has a positive and lasting effect on student health, wellness, and academic performance. It can also protect students from harassment based on sexual orientation or gender identity, and improve school climates for all students in the long-term.
Through GSA organizing, young people are able to launch campaigns on a variety of issues that affect all students across the country. Check out our step-by-step guide for starting a GSA!
GSAs Support School Communities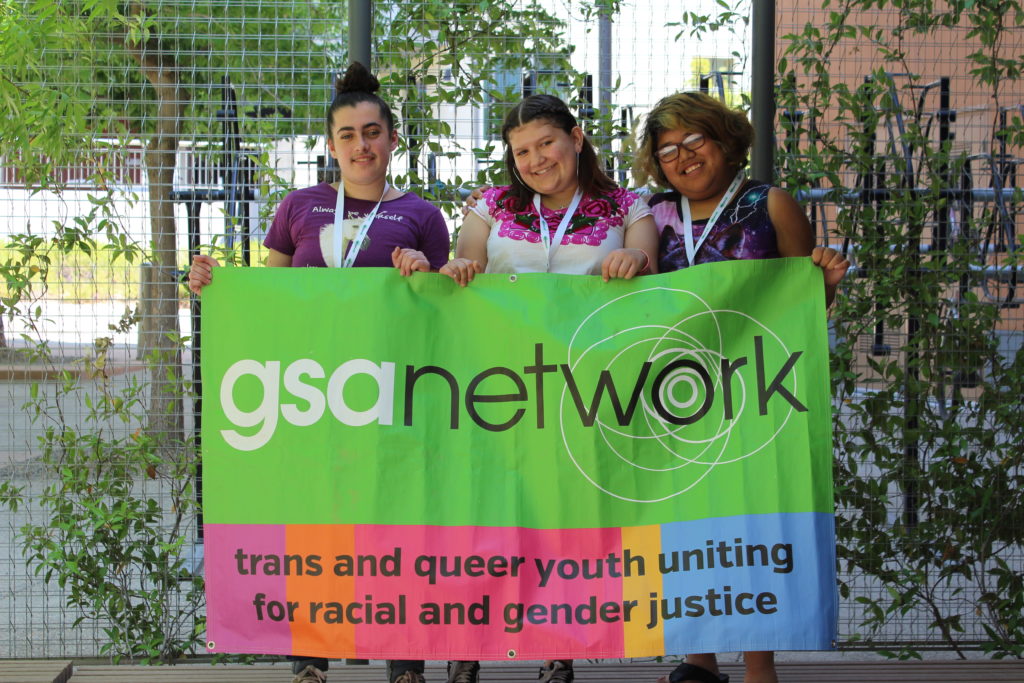 There are 3 different types of GSAs—all of which can directly impact LGBTQ+ youth: Social, Support, and Activist. Every GSA can create its own mission and goals to meet the needs of its members and their individual school climates.
Social GSAs — Students meet and connect with other trans and queer students on campus
Support GSAs — Students work to create safe spaces and talk about the various issues they face in school or their broader communities, such as discrimination from teachers or school administrators
Activist GSAs — Students take a leadership role to improve school climate through campaigns and events that raise awareness and change policies or practices in their schools.
Direct action can come in many forms, including anti-slur campaigns, days of LGBTQ+ sensitivity or awareness, teacher trainings, and lobbying sessions to let school district officials know what they need to live authentically and thrive in school. Feeling inspired? Start your own GSA today and register to join our network!