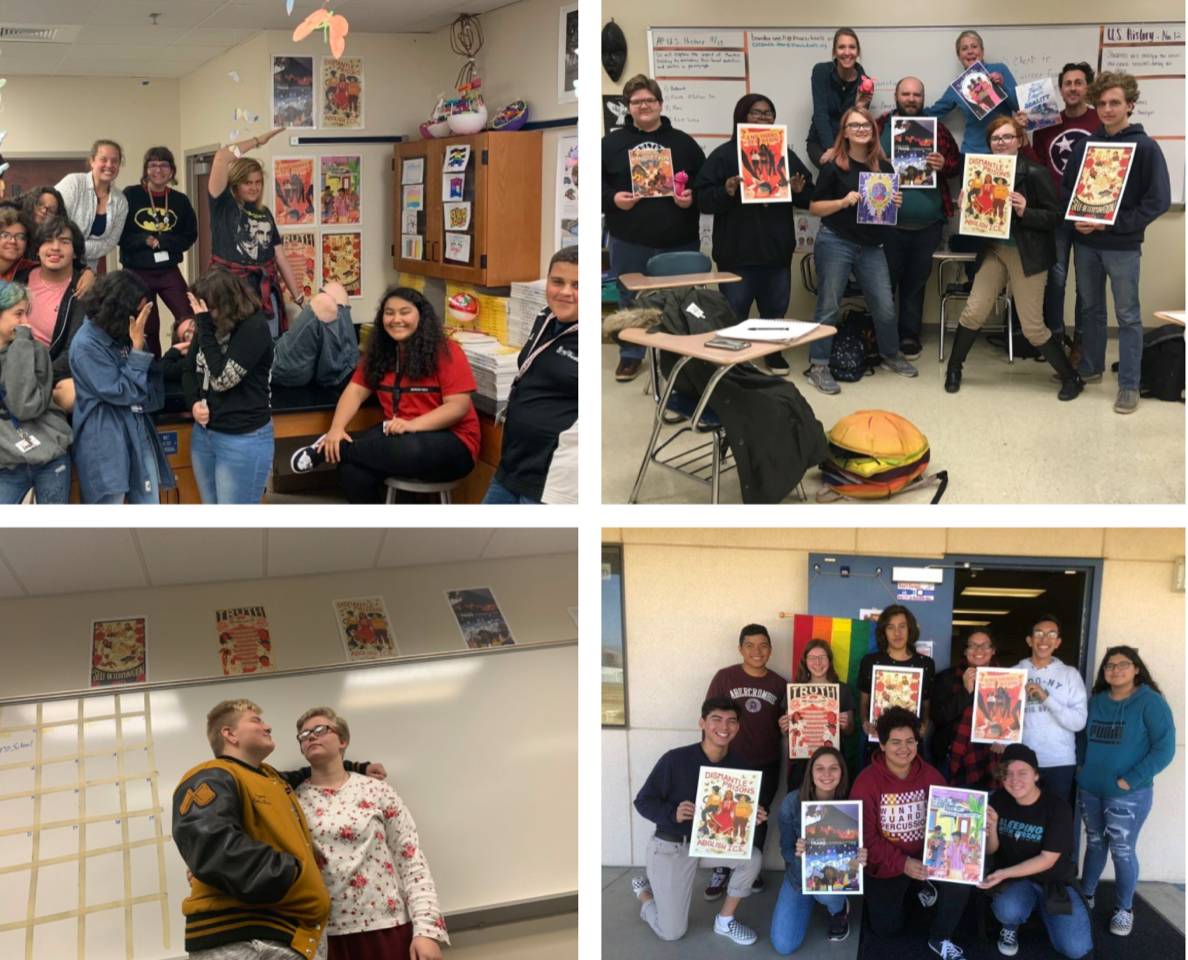 GSA Day for Gender Justice (#GSADay4GJ) is a national day of action for GSA clubs, LGBTQ+ youth, and allies to center trans, nonbinary, and gender diverse people and mobilize for their liberation.
The National TRUTH Council leads #GSADay4GJ through creative storytelling and media projects.
In 2018, the team wrote and published their Nine-Point Platform for liberation outlining the themes of upcoming annual #GSADay4GJ campaigns.
#GSADay4GJ is on Friday, November 13, 2020!
This year TRUTH is calling on GSAs to mobilize around the second point of the platform:
We Call for the Abolition of the Police, ICE, Borders and the Judicial System.
Save the Date: There will be a Twitter Town Hall open to everyone on Tuesday, November 10 to discuss this year's theme and call to action. Download the Twitter Townhall Toolkit to prepare!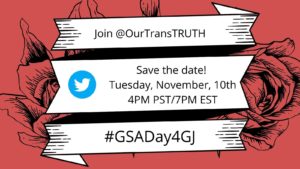 Call to Action!
Host a Virtual GSA/community zoom meeting: folks can hold space for conversation and use our Discussion Guide created by the National Trans Youth (TRUTH) Council that asks questions about this year's theme–We Call for the Abolition of the Police, ICE, Borders and the Judicial System

–and how it relates to their lived realities.

Create media: GSA leaders are encouraged to create zines, video, poetry, podcasts and other digital content that talks about what abolition means to them and in their lives.

Photo Campaign: Using media created, we encourage youth leaders to take a picture of these items and upload on social media using the #abolitiontome and answer what abolition means to them. 
Learn more about this year's campaign on TRUTH's page here.
Follow TRUTH on Instagram and Twitter for more updates!
​​​Previous Campaigns:
Related Resources: