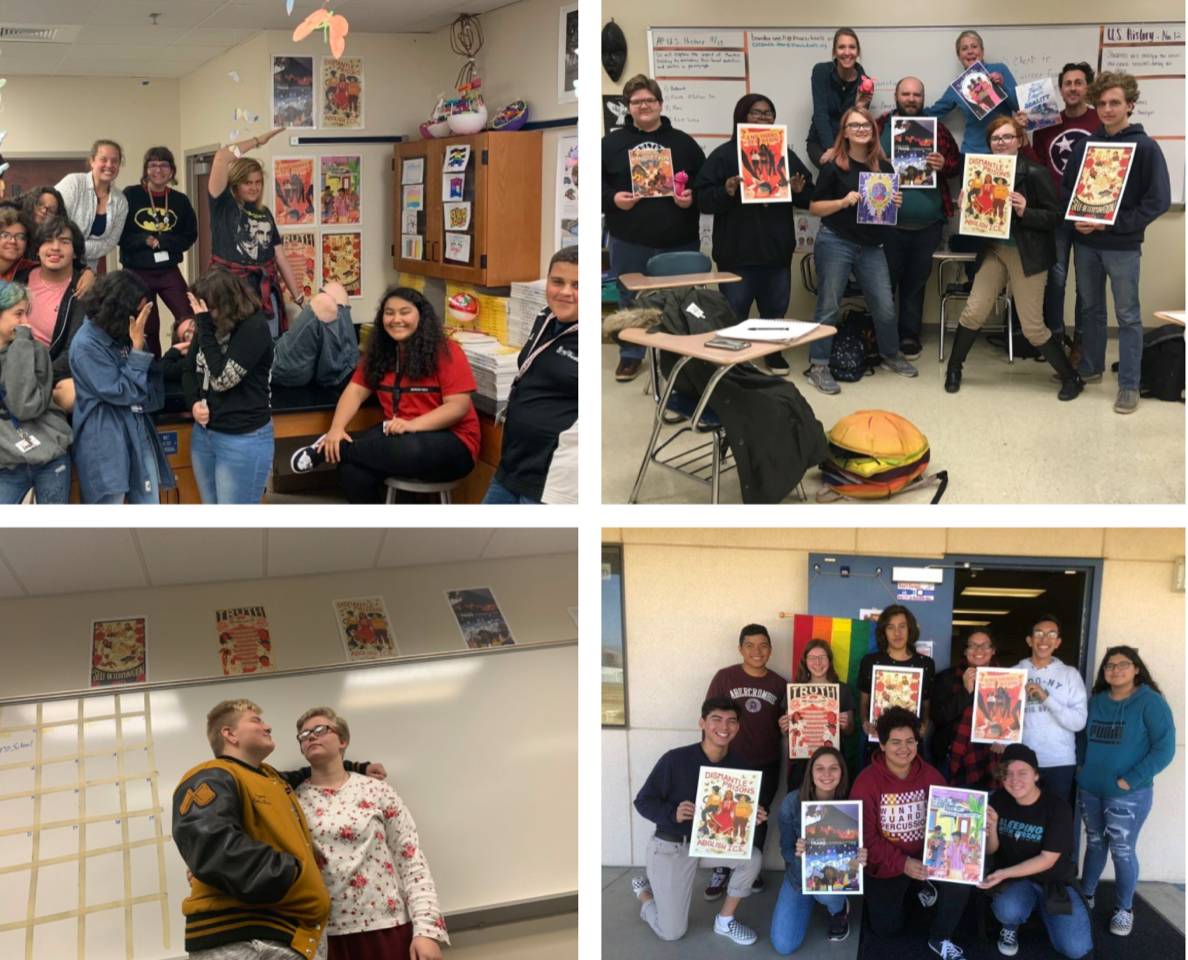 GSA Day for Gender Justice (#GSADay4GJ) is a national day of action for GSA clubs, LGBTQ+ youth, and allies to center trans, nonbinary, and gender diverse people and mobilize for their liberation.
The National TRUTH Council leads #GSADay4GJ through creative storytelling and media projects.
In 2018, the team wrote and published their Nine-Point Platform for liberation, outlining the themes of upcoming annual #GSADay4GJ campaigns.
#GSADay4GJ is on Friday, November 12, 2021!
This year, TRUTH is calling on GSAs to mobilize around the third point of the platform:
We Call for an End to Disposability Politics and a Commitment to Transformative Justice.
Call to Action!
Connect with us on Social Media
We invite youth leaders to connect with TRUTH on Facebook, Instagram and Twitter @ourtranstruth!
Reflect and Engage in Transformative Justice
The week of #GSADay4GJ, leading up to the day of action on Friday, TRUTH will be releasing various prompts on their social media about Transformative Justice for people to learn and guiding questions to answer. We invite you to do personal reflection on your own and engage in conversation with your community around transformative justice.
Download the Transformative Justice zine now!
Join the Selfie Campaign
On Friday, November 12, 2021, on the Day of Action we invite you to participate in our selfie campaign where we are asking folks to answer the prompt "I hold myself accountable by…." and include your name and pronouns. Please use the hashtag #GSADay4GJ. Our goal is to take a moment to reflect on ourselves and how we can be active participants in using Transformative Justice in our communities.
Ex: I hold myself accountable by learning how to apologize to those I have harmed and restore our friendship.
Check back on TRUTH's page for direct updates!
​​​Previous Campaigns:
Related Resources: