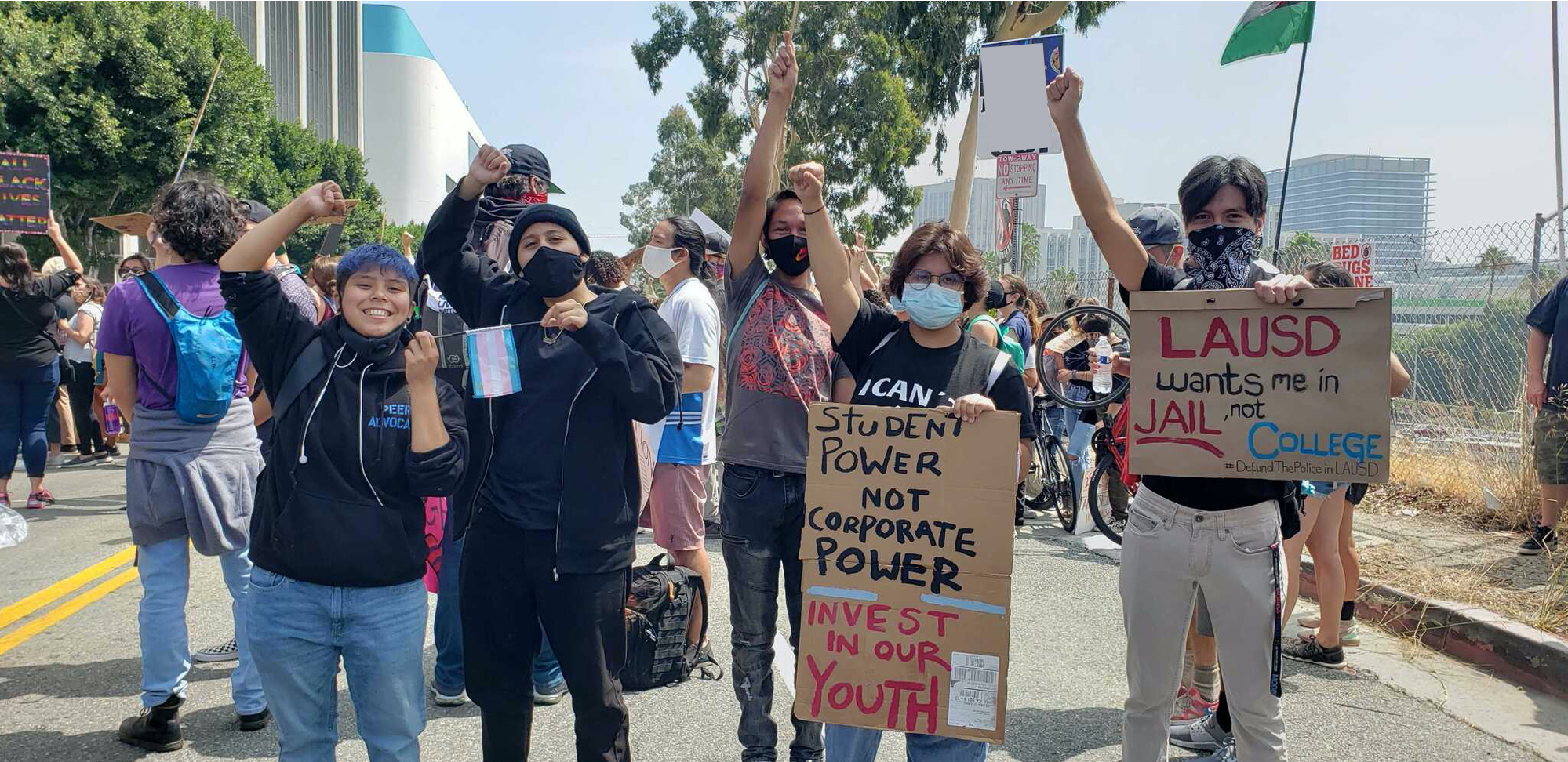 Here are 4 steps to get your GSA engaged in civic engagement and defending democracy
1) Talk to your GSA about how to support each other and take collective action together
Trans and queer communities have for a long time known that when we come together in a group, we are safer and more powerful. Your GSA can also be a squad to take collective action and provide collective support. What does this look like?
2) Organize your GSA to Count Every Vote and Defend Democracy
We are back to basics y'all. Trans and queer youth and GSAs rely on basic democratic rights in our schools and communities to express ourselves and our identities. Anyone, no matter their age or voting status, can help to show a wave of support for defending democracy.
3) Prepare to take action, including mass mobilizations and nonviolent non-cooperation, if there is a false or premature declaration of victory.
It's better to be prepared mentally and emotionally before jumping into action. We know from history that mass non-violent non-cooperation is the people's most powerful tool for maintaining democracy when injustice occurs, and there are many different ways to take part and be prepared:
4) Share how your GSA is taking action and looking out for each other in this election season 
We want to highlight what your GSA is doing to be there for each other! Tell your story in this moment in history. Here are some ways we can amplify your voice and actions:
Further Resources
Wellness Activities for your GSA:
Mobilization Safety Resources for your GSA: