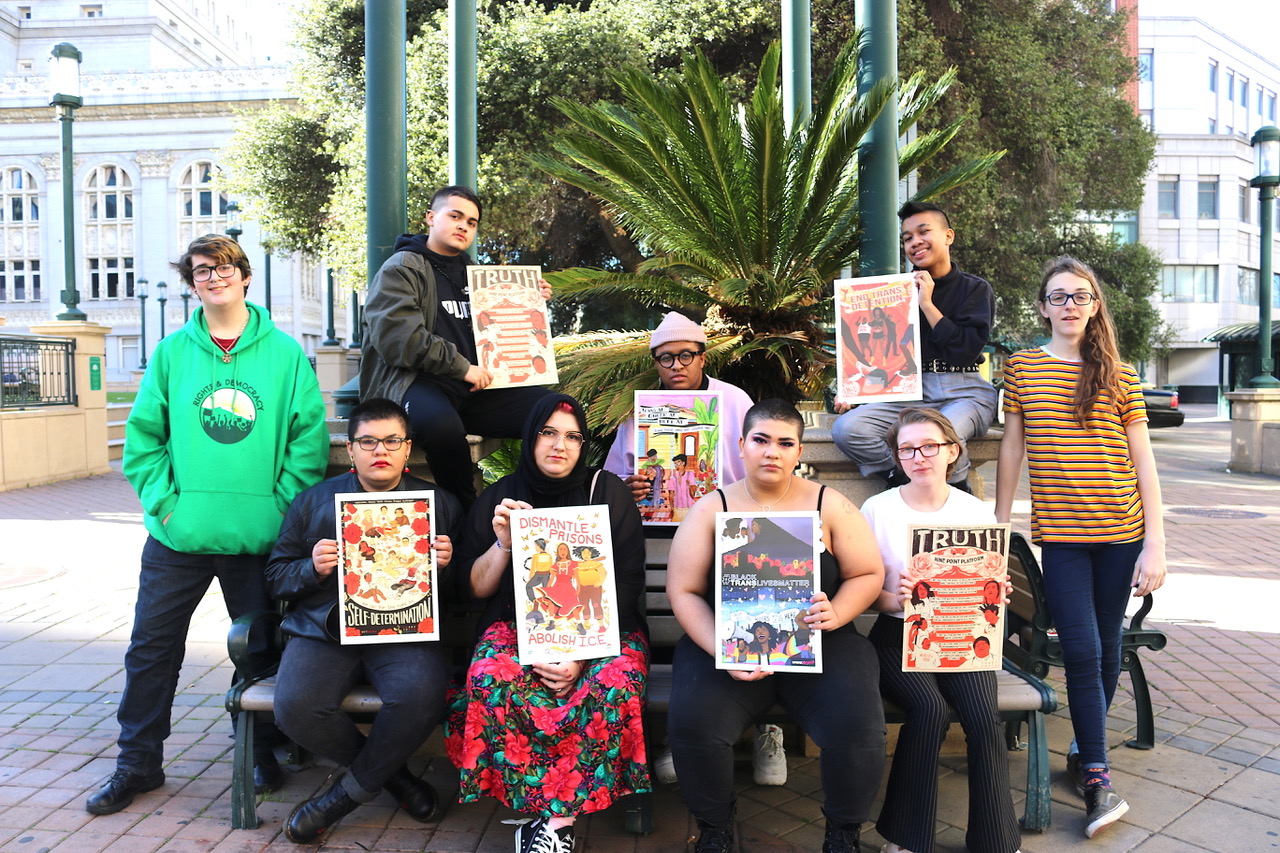 By Juniperangelica Cordova,  Associate Director,  Gender Justice Leadership Programs
Gender justice will materialize when we start listening to trans youth and their stories, and respect them in their truth. Yet, the past few years have shown us that the movement for queer and trans liberation is not doing enough to listen to our voices. 
While the queer youth movement has gained momentum over the last decade, trans and nonbinary youth continue to be de-prioritized. This past January, we officially launched the Gender Justice Leadership Programs (GJLP) to assert the role of trans youth within the GSA movement and, more broadly, the national LGBTQ+ movement for liberation. 
To be young and trans today feels as if we are constantly under attack, with our identities questioned and self-determination threatened. Attacks on transgender and gender diverse student rights by the federal Department of Education skyrocketed after the 2016 Presidential Election, as it scaled back guidance for schools and officially stated its refusal to hear complaints about access to gender-specific restrooms or facilities. Most recently, in the first few weeks of 2020, at least six states introduced bills that directly target the health and wellness of transgender young people, and seven states are considering legislation that would restrict transgender students' right to participate on their high school sports teams. We listen to hours of debates on legislature floors that assume the right to speak for transgender young people, yet legislators still fail to listen to the folks who will be directly impacted.
This expansion comes after a five-year investment in the Trans Youth (TRUTH) Program, which has supported the leadership of over 70 young people since 2015, giving us clear insight into the leadership trajectory of trans youth of color, specifically. We are now catapulting the GJLP forward to take those lessons and share them through new programming and capacity-building with 19 organizations throughout the country, in order to support their ability to integrate a gender justice lens into their youth organizing work. The program will also continue to develop trans and gender diverse youth leaders through TRUTH and support building out new programming that centers trans youth leadership and storytelling—this includes our ongoing cultural organizing that we started in 2019, combining art and activism and sharing this with GSA clubs nationwide. 
The attacks on trans youth are both institutional and personal. Nevertheless, our lives are connected to legacies of resilience. There is tremendous potential for an independent, collective trans youth movement to rise up and build power to insert our voices in policy and decidedly assert our stake in the future of our liberation. GJLP is what it looks like when we believe that transgender, nonbinary, and gender diverse young people are uplifted to lead. We will continue to live and fight to thrive.  Join the movement and #ShowUp4TransYouth.