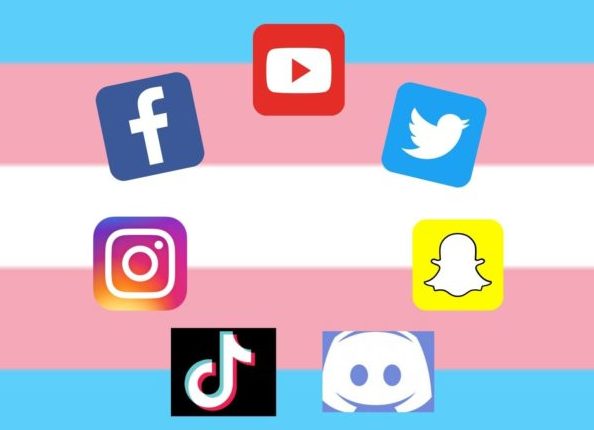 By Andrés Bautista 
Storytelling serves as a tool to educate trans youth about their shared histories. As they come of age and into their identities, storytelling also helps them build community with mentors, friends, or elders.  For those of us who are trans with other marginalized identities, stories passed down to us by our elders and peers with shared experiences help us navigate a world filled with systems of oppression, such as transphobia, white supremacy, and capitalism. 
But what do you do if you are someone who doesn't have access to a physical community to hear those stories? What if you are the only trans person you know?
In the absence of physical communities, we find and build them online.
Social media and digital storytelling build that bridge between trans young people who are isolated and craving community. In these virtual spaces, storytelling is still an important tool, but it takes on a variety of forms: Twitter threads, Instagram graphics, Facebook Live, TikTok videos, and more. Digital storytelling can be funny TikToks about navigating gender, or Twitter Threads about people's self-discovery journeys. When I was first coming to terms with my identity, digital storytelling in the form of YouTube transition videos and Queer Latinx podcasts motivated me to seek physical community by applying to programs like the TRUTH council. 
Digital storytelling also provides the ancestral knowledge of how to navigate the world as trans people. Before I was able to be out "full-time," I used the internet to keep me rooted in a community. A few years ago, Tumblr was a way to make friends with other trans teenagers who also weren't out to their families or at school. We shared tips about binding and navigating cis-dominated spaces. We gave each other recommendations for other radical queer social media accounts to follow. Over time I have been fortunate enough to connect with other amazing gender variant folks from different walks of life who have educated me, held me accountable, and helped me grow into my identity.
As social distancing measures remain in place, including stay-at-home orders, more trans and gender non-conforming young people are forced to stay away from their support systems and LGBTQ+ programs. Many are stuck in hostile home environments. But there is some good news for folks who may be struggling with increased feelings of isolation: Queer and trans communities continue to hold events online for those who need the extra support, such as the House of Alxndr—an Atlanta based drag house—that's hosting online drag shows and Harry Potter story hours! We are indeed facing harsh times, but we have always triumphed in difficult times.