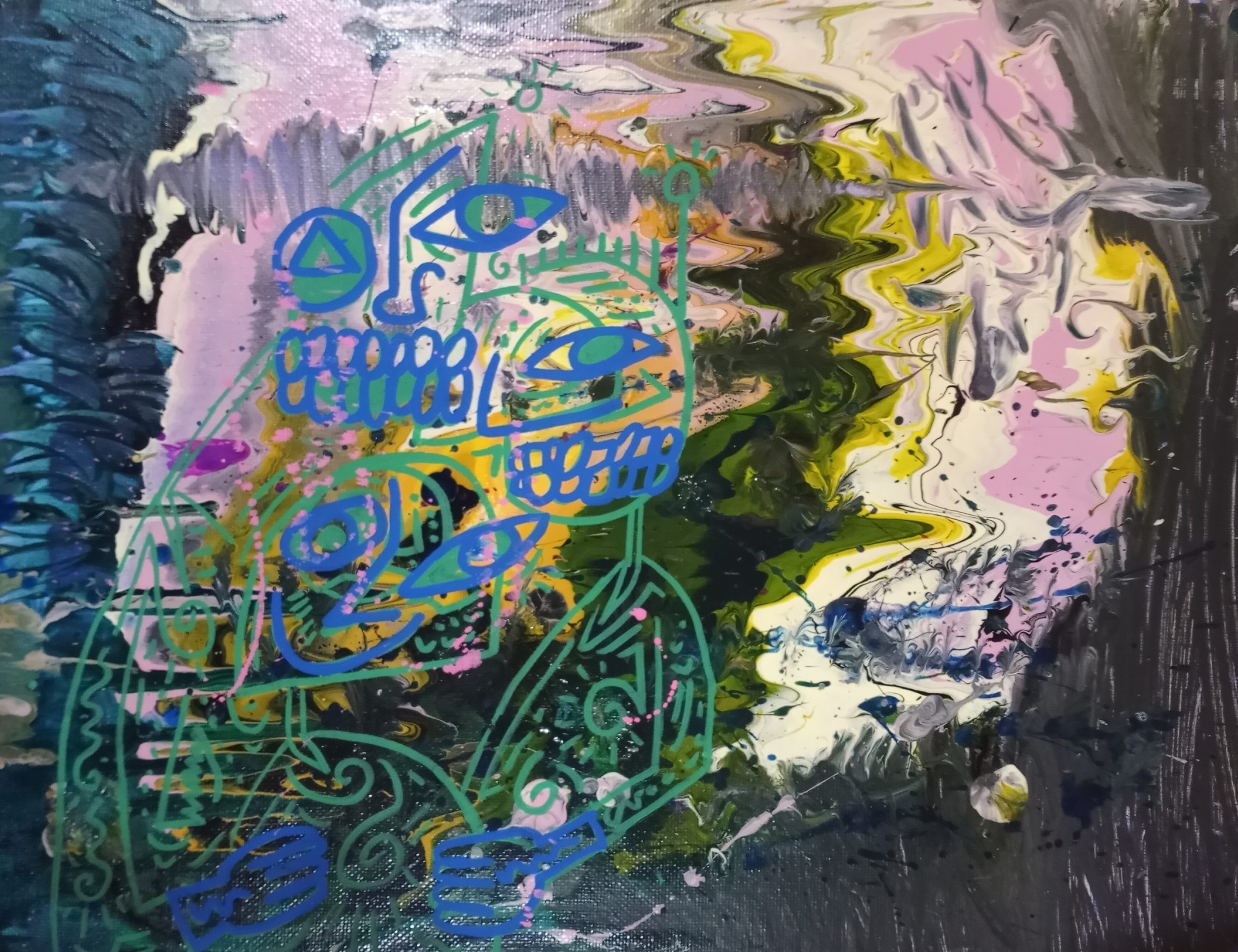 Art piece by Joaquin C.
By Joaquin C., New Media Council Member
From COVID, the Presidential Election, the fires in California, the fight for racial justice of those that had their lives unfairly and unjustly taken from us,  we saw our basic human rights for medical needs and jobs taken in 2020. 
We saw attacks on abortion and rights to birth control/medical supplies being targeted, as well as Planned Parenthood. We saw a summer of outrage against police, the government, the education system, unequal/inequitable actions by the Trump administration.

We saw the loss of over 150 black and brown people at the hands of police across the nation. We saw ICE raid after ICE raid during the quarantine and further inhumane separation of immigrant families. We saw as trans and queer folks were being denied jobs in the military, denied medical attention when they needed it the most. 
And as of December 2020, we still only see 28 states mandating sex-ed and HIV-ed, and we still see 0 states mandating discussion of gender identity/sexualities during sex-ed.  
I think it's fair to say we have gone through one of the roughest decade starters, especially for this new generation.
However, amongst the smoke of the fires, we did so much and came together even when it seemed impossible: 
We got police out of Oakland schools after years of dedication. 
We fought across the country and globally for police reformation/abolishment and for the justice of the black and brown people that lost their lives by the police. 
We saw trans and queer leaders rising up during the election season ranging from 26 candidates on the ballots for Senate and House. 
We saw Nevada become the first state to constitutionally protect same-sex marriage, Oregon decriminalize all drugs, Texas defund police stations, and California restore former felons to vote. Recently, we saw federal judge Nicholas Garaufis call an order on the Trump Administration to fully restore the Deferred Action for Childhood Arrivals program. 
In my personal experience, this year has been absolute hell, but at the same time I have seen so many youth learn and grow from it. I met new people, made new friends, and started to finally put the jigsaw pieces together to make me: Becoming more involved with writing/journalism, reading the news, seeing one thing after another. I can't express how proud I am of my generation for finally opening their eyes to the oppression that happens to LGBTQ and black/brown communities in the country. Growing up in an area that has many racists/queerphobic people is disheartening, but seeing many people in this community finally see that this is what is happening and that we DO NOT live in a perfect world. To those in my generation, generations of the past, present, and future reading this, continue to fight for your rights and the rights of others that are not getting them. Be an ally and be there to lift those being silenced. Love.