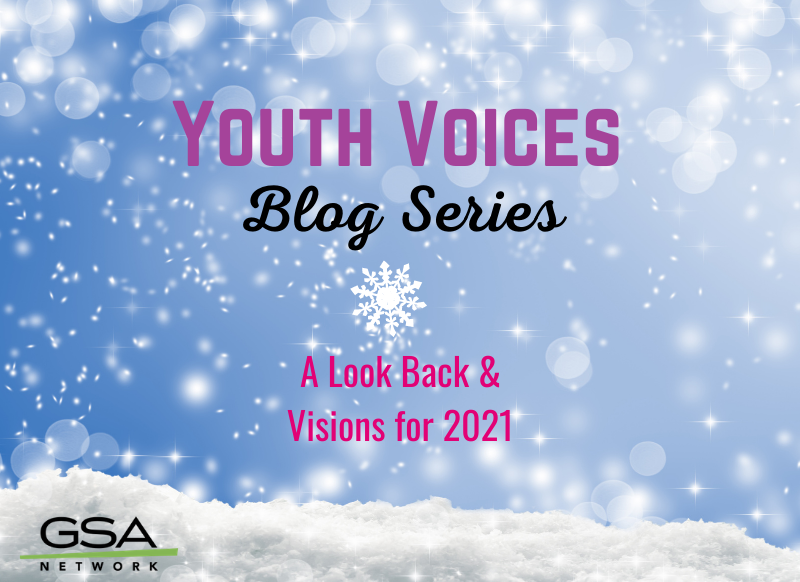 By Reyes Morales Warne, New Media Council Member
This year has felt like a decade packed into a few months:  A global pandemic many people are not taking seriously, protests mobilizing many different communities, and a Presidential Election that dictates what our future will be. These were only the highlights. On the west coast we had to deal with wildfires where many people had to evacuate and some were left without a home. This year was just hectic for everyone.
I remember back to the middle of March and all students were told that we would be going home for a week to try to drop the cases of COVID-19. For many of us, March 13th was the last time we were at school. I loved being home at first because of the fact that everyone was home and I could do school when I was in bed. I was also able to connect more to my culture and my ancestors. Every day I would go out into my backyard and plant new things in our little garden that we created. 
When summer came around there were many protests that happened in the county I live in. I attended most of them with my friends and met new people with similar opinions. The response from the school I attended was not necessarily the best. As an Indigenous person I struggled because one of our faculty members said that they believe all lives matter. I have always struggled at the school I go to because of racism and later homophobia, transphobia, and ableism. After hearing that statement, it further proved that I was not safe at the school I've been attending since 2nd grade. 
Although it was rough, there were also some amazing moments that came out of it. Our school board decided they wanted to hear more youth opinions since we are the ones most affected by their actions. This led to many zoom panels with other BIPOC. One thing that always gets forgotten is the fact that oftentimes people of color are left to do all the emotional labor when it comes to educating allies. At some point, panels become emotionally draining, particularly when it is talking about heavy issues such as racism and violence against minorities. Many of the panels seemed to work at the beginning, but the administration failed to realize the issues going on inside the schools. Still leaving many of us worried about the next school years.
While I waited for the new school year to start in September, I talked to my mom and grandparents about our family's history. They told me many stories that I have never heard before. Moments such as those have always helped me to decolonize and accept myself, which has always been something I've struggled with because I did not grow up around people like me. As I move into 2021, I will continue on the pathway of decolonization to be able to express myself the way I have always wanted. I will also continue to educate my peers on Indigenous issues that are often forgotten about in the town I live in.