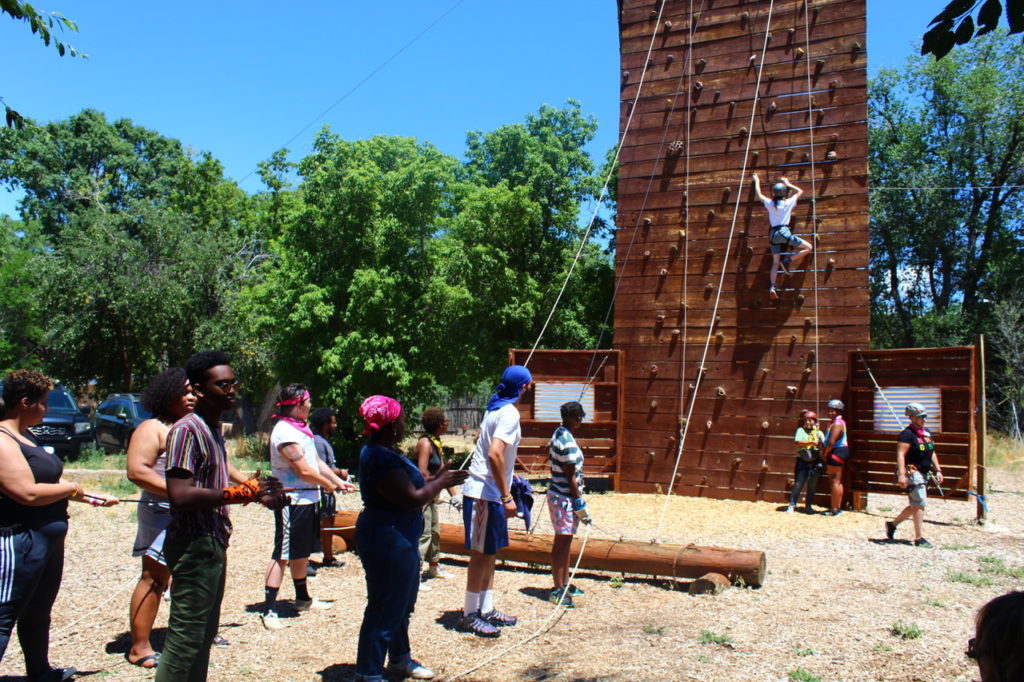 Trans and queer young people in 2019 were energized and reinvigorated. All across the U.S., they reaffirmed their commitment to the GSA movement by organizing to make schools and communities more safe, more inclusive, and more just. Here are the top 10 highlights from the movement this year:
GSA Club Power. GSAs have officially sprung up in all 50 states and the number of middle school clubs surged in 2019.
Youth Leadership. Nearly 1,000 LGBTQ+ young people across the country participated in our leadership development trainings, including ENS, Activist Camp, National Gathering, and YES.
National Days of Action. Trans and queer youth organized for a POC liberated world by protesting deportation, showing up for Black lives, and critiquing racially-biased school pushout for GSA Day for Racial Justice. They also organized for self-determination on GSA Day for Gender Justice using radical artwork by trans and nonbinary artists of color and participating in TRUTH's #MyTransDestinyIs campaign on social media.
Changing Hearts & Minds. TRUTH members shifted narratives about trans and gender diverse youth through powerful storytelling, zines, and podcasts. They also partnered with Forward Together to distribute free art to GSAs nationwide.
In Their Own Words. GSA leaders wrote powerful blog posts and used social media to uplift their own experiences and perspectives on LGBTQ+ organizing, race, gender identity, and the education system.
LGBTQ+ Inclusion in California Schools.

Youth Council leaders testified before the State Board of Education in Sacramento to advocate for the California Healthy Youth Act (CHYA)—an LGBTQ-inclusive sex education framework that was approved in May.

Local Access and Opportunity. Long Beach Unified School District is preparing to install gender neutral restrooms in every high school after a trans youth leader launched a petition on the Unite! Platform and partnered with GSA clubs to advocate for them throughout the district.
Building Our Movement. The National Association of GSA Networks now has 19 partners representing every region in the U.S., including new members and members who have rejoined the movement.
On The Ground Investment. GSA Network provided mini grants to bolster organizations in the Southeast that are operating with limited resources in hostile political climates.

Regional Expansion.

GSA Network Southwest launched in Santa Fe, New Mexico to integrate more Indigenous youth voices in the GSA movement—especially Two Spirit youth whose perspectives and ideas have historically been excluded.