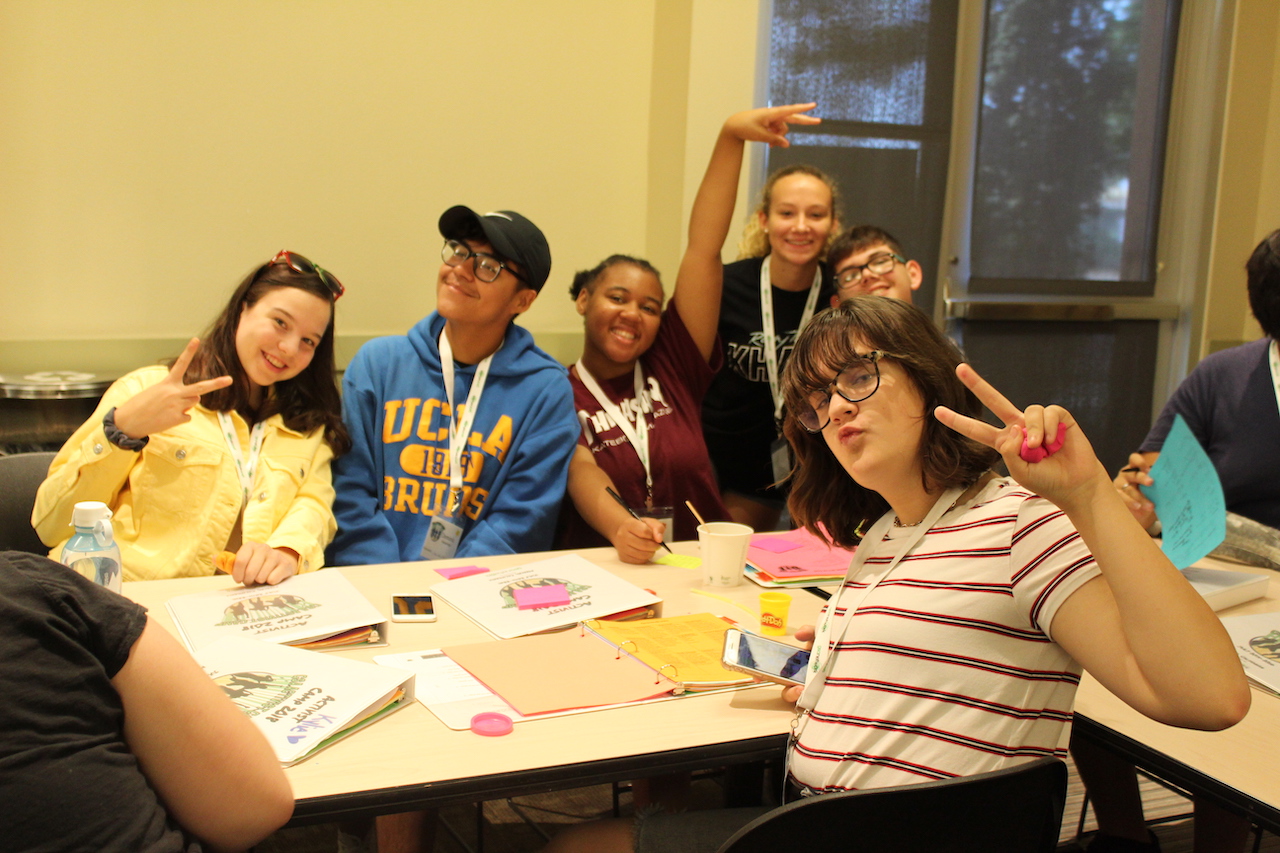 GSA Activist Camp is a three-day, overnight youth-led training camp for trans, queer, and allied youth where you will learn about power, oppression, and how to build the LGBTQ+ youth movement!
This year, GSA Activist Camp 2019 will take place on June 14-16, 2019 in Merced, CA (Northern CA and Central Valley region students) and Los Angeles, CA (Southern CA region students).
Here are some workshops and activities we have had at previous camps: I AM Power: Identifying systems of power and oppression, Gender Justice: Exploring the language and impact of genders and sexualities, Racial Justice, Economic Justice, LGBTQ Movement History, Organizing 101: Taking action on your school campus or in your community, Talent Show & Open Mic!
Requirements:
Be a young person between the ages 14-18 attending middle school, high school, or alternative school during the 2018-2019 school year. We will also accept young people aged 18 or under who are not in school due to personal circumstances
Commit to creating change for LGBTQ+ youth and fight for racial and gender justice
Bring an open mind to camp and prepare for self-reflection and new or challenging conversations on identity, race, gender and sexuality, class, ability, and other experiences.
Geographic Eligibility: This event is for young people living in California.
Previous and current participation in GSA Network programming (Northern California GSA Youth Council, Central Valley GSA Youth Council, Southern CA Queerdom Youth Council, Southern CA Queering Brotherhood Fellowship, GSA Leadership Summits or Workshops) is preferred. However, it is not a requirement. Join us!
Application deadline: Sunday, April 21, 2019 at 11:59pm PST
Application Process: GSA Network will review applications and notify applicants of the status of their application. Our staff is available to answer any questions or concerns. If your application is accepted, you will be notified by May 6th, 2019.
Please note: Priority will be given to applicants who are currently in 9th, 10th, and 11th grade as well as applicants who have not attended camp before. Previous and current participation in GSA Network programming (i.e. GSA Youth Council, Summits, Conferences, Workshops, Queering Brotherhood) is preferred. However, it is not a requirement. Join us!
Fee: This event is free. We want our events to be accessible to any youth, regardless of their economic status. However, if you can contribute to this enriching experience, we encourage you to make a contribution through our website.