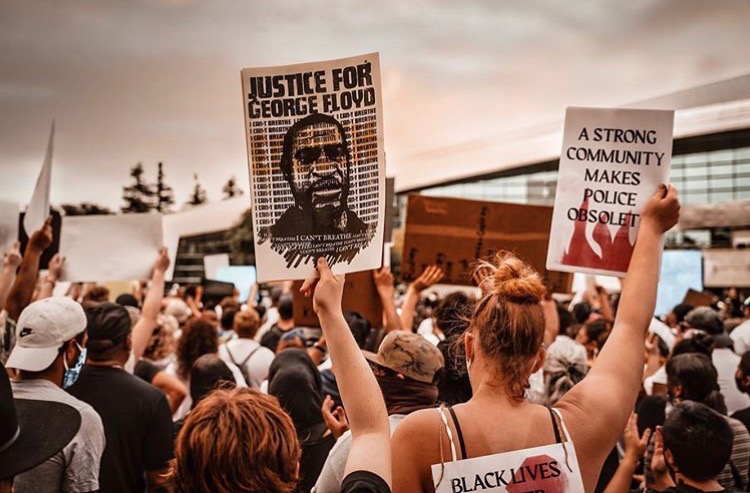 "We Can't Breathe" protest in Fresno (Credit: Aaron Frisby)
By Dominic S.
Two weeks ago, I attended the "We Can't Breathe" protest organized by Black activists in Fresno, California. Hundreds of us chanted "No justice, no peace" and shouted George Floyd's name. Fresno State's NAACP chapter gave powerful speeches and we marched from City Hall to the Fresno Police Headquarters. It made me proud that so many people in my community are fighting systemic police brutality against Black bodies. Seeing so many diverse people taking action the day before Pride Month started also reminded me of the powerful trans and queer elders who fought back against police violence decades earlier. 
Pride Month was born from the Stonewall Riots of 1969. That famous uprising was not about marriage equality. It was about police brutality. Pride exists because of a Black and Latinx trans women like Marsha P. Johnson and Sylvia Rivera. They were prominent leaders during the uprising and, long after it ended, they continued to organize and speak out about police brutality and harassment that plagued Black and Latinx LGBTQ+ communities. The open rebellion against officers at Stonewall was a key turning point in the fight for trans and queer people's liberation—a radical stand that was commemorated a year later with the first Pride celebration.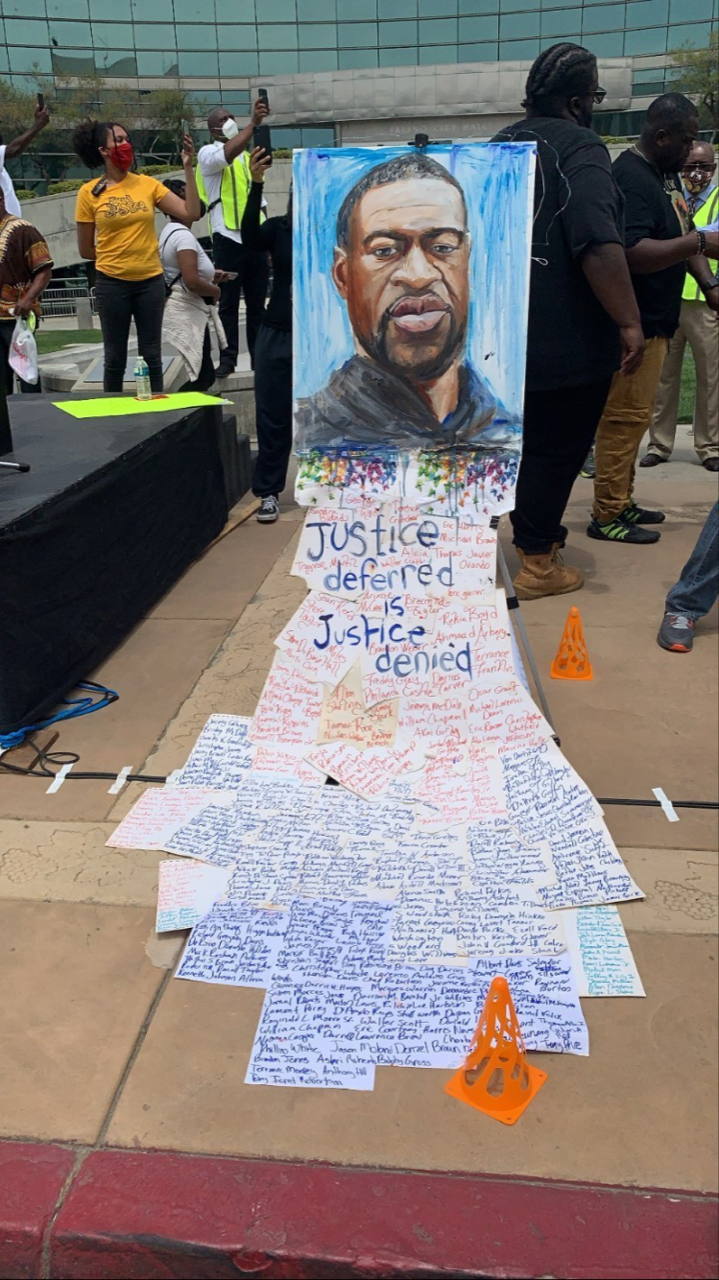 As we celebrate Pride 2020 in the midst of the Black Lives Matter uprisings, it is imperative that we remember that history. When we recognize and learn from important figures like Johnson and Rivera, we can become stronger in supporting the movement for racial justice and gender justice today. 
Over the years, the true meaning of Pride has been lost—replaced with extravagant floats and corporate brands promoting rainbow swag. But Pride is so much more than that. As a gay Latinx person, Pride to me means being part of a larger legacy of radical activism. We owe our progress to the many Black and Latinx LGBTQ+ activists who came before us. It is important to keep fighting the racist history of policing—especially in queer or trans communities of color. I will make sure that trans and queer people remember our ancestors who not only made this month possible but took a bold stance against police violence.
I left the George Floyd protest feeling empowered and inspired. I was so proud of my community for showing up and I was overwhelmed by a feeling of unity. Strangers from different walks of life had come together because they understood the violent oppression of Black people. Because they knew their history. We were united in our solidarity and call to action. 
We must continue to protest. We must teach people in our communities that if they don't support the Black Lives Matter movement, and if they don't support trans and queer people of color, then they are not celebrating Pride. They are supporting police brutality and systemic oppression.