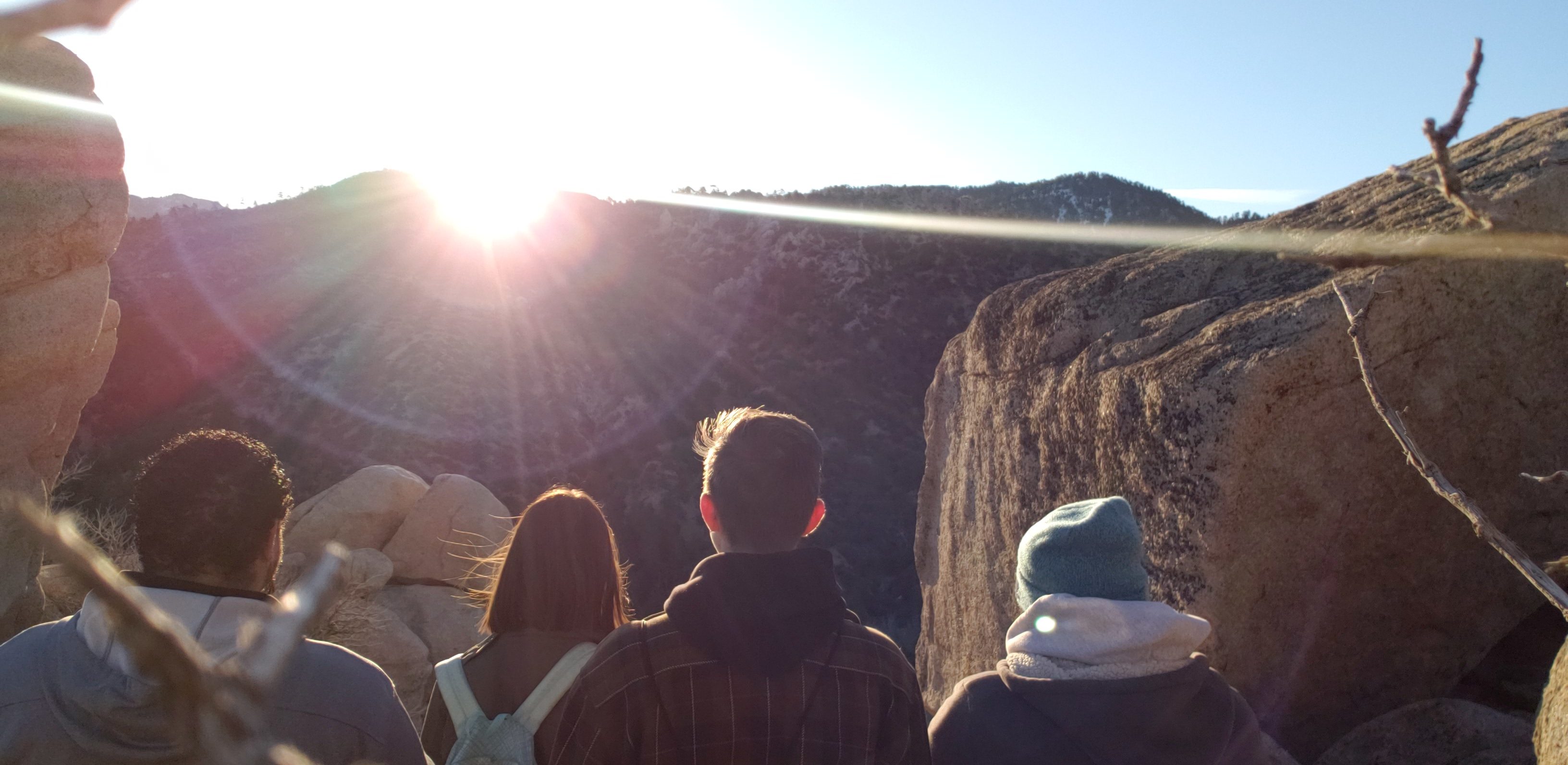 LGBTQ+ youth leaders in Southern California
By Ginna B. & Geoffrey W., Co-Executive Directors
Since the first club was started in 1988 in Concord, Massachusetts, GSAs have been an important refuge from the often intolerant and intolerable school halls where trans and queer youth spend their days in. 
For 30 years, we've seen the positive effects that GSAs can have on school climates, particularly during social moments filled with hateful rhetoric and targeted bigotry. And, we've seen how GSA leaders become leaders in other social movements, using the skills they gained in their clubs to create intersectional and inclusive resistance against the hate that has become more prominent under the current administration. Three years ago, we knew GSAs would have a critical role to play, but it was unclear how the GSA movement would adapt to the rapidly changing political landscape. 
We are happy to report the GSA Movement is strong. While many GSA clubs focused inward to ensure their members were safe, many other clubs continued to push their schools to be more inclusive, less punitive and more just. Queer, trans and gender diverse youth continue to choose to live their lives authentically, forcing more schools to adapt inclusive and gender affirming policies. And the movement continues to grow. This school year we've registered clubs in every state, registered over 500 new GSA clubs across the country, and seen nearly 20% of the new clubs come from middle schools. 
The resilience and durability of the GSA movement means that trans and queer youth have space to be themselves unapologetically at school. It means that even as their rights are rolled back by the Department of Education, they are advocating for themselves and their peers to push their schools to adopt policies that ensure their safety and access to education. It means that GSAs are redefining civic engagement in an era where voting rights and the right to protest are under attack. 
Trans and queer youth of color have always been at the forefront of shifting cultural expectations. From Stonewall to March for Our Lives, they have led the resistance against unjust laws, practices, and social norms. GSA clubs are incubators for collective struggle and political change. As we enter another election year, we are so proud of the work our staff and youth leaders do every single day to create a legacy of and case for our shared humanity.