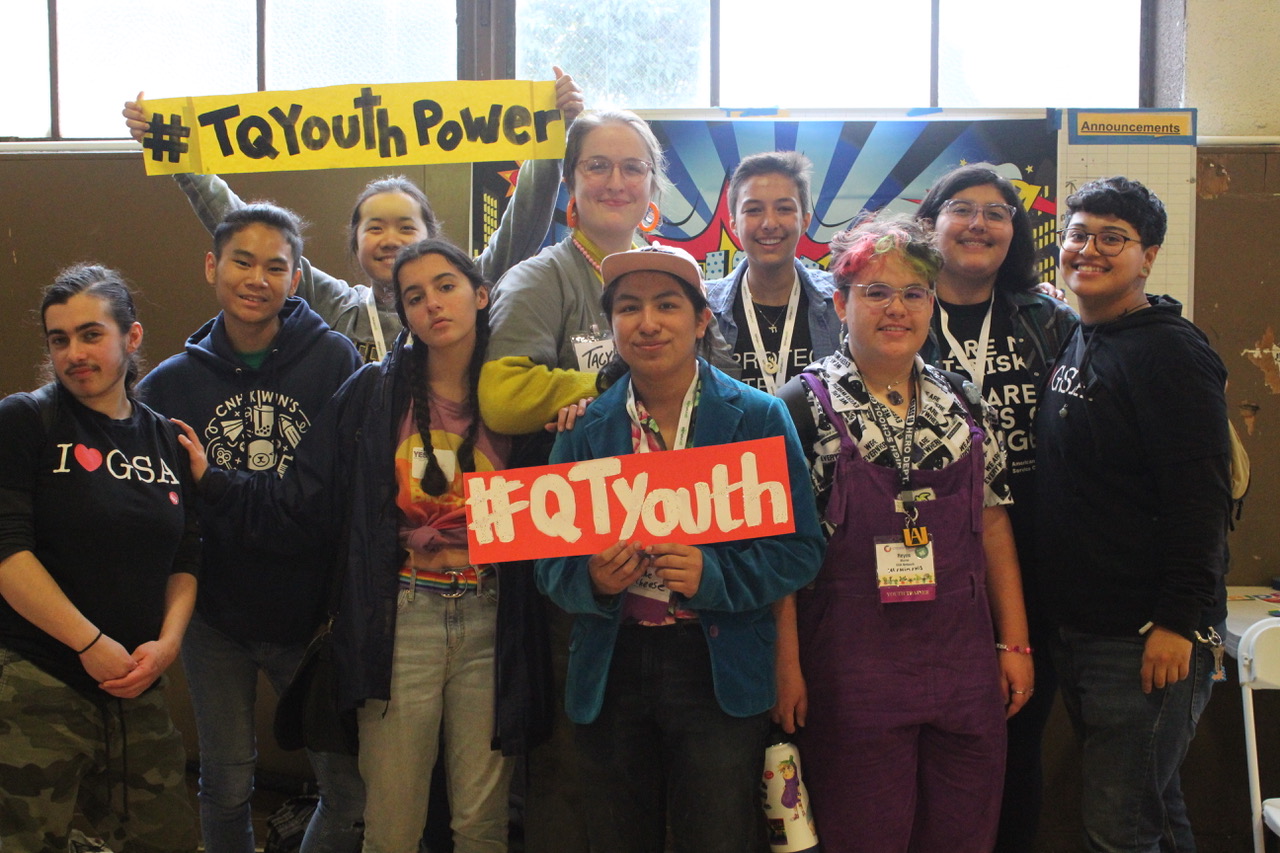 Members of the 2019-2020 NorCal Youth Council at the Youth Empowerment Summit
Even in the midst of a global pandemic, trans and queer youth of color are activated and committed to organizing for racial and gender justice. They are protesting across the country in solidarity with Black Lives Matter, demanding police-free schools where all students can thrive, boldly telling their stories, and showing their power by pushing back against anti-trans bills.  
For Give OUT Day 2020 on June 30th, the annual day of giving to LGBTQ+ communities, support this critical work by making a donation to trans and queer youth wellness and organizing in a new digital era.
What We're Doing to Support LGBTQ+ Youth Now
Wellness & Healing
This pandemic has a visible effect on trans and queer youth wellness. Trans youth who were already experiencing homelessness, food insecurity, economic instability, and mental health issues have been hit hard. Physical distancing has also curbed access to affirming spaces where trans and queer youth found support and community.
At the same time, trans and queer youth of color are grappling with deadly police violence against their communities.
We aim to provide holistic support to our core membership of youth leaders, in order to endure this moment and emerge strengthened. Give the gift of wellness and healing for Give OUT Day 2020.

Sustaining The GSA Movement
It is clear that school-based GSA organizing will evolve in ways that we never could have predicted. LGBTQ+ youth need to remain connected now more than ever. That's why we launched Virtual GSAs In Action, a digital space that features virtual youth leadership events, as well as political education and digital organizing resources.
It's still unclear how schools plan to welcome back their students in the fall, but one thing is clear: Trans and queer youth are adapting to this new digital moment with creativity and resilience. Give to youth organizing and GSA movement longevity for Give OUT Day 2020.