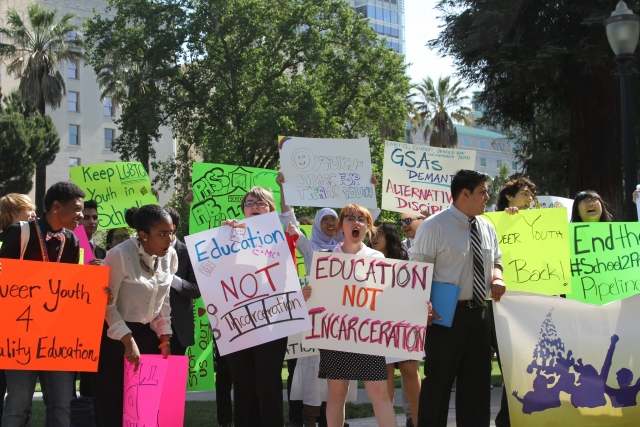 Educational justice is based in the belief that all students should have the opportunity to go to school, graduate, and succeed. Right now, though, there are many barriers keeping students of color, LGBTQ youth, youth with disabilities, and low-income youth from having that opportunity to succeed in school.
GSA clubs fight to tear down those barriers for LGBTQ youth and all marginalized students. The educational justice campaign workshop series is seven 30-minute workshops designed for individual GSA clubs to do during meetings. The series will help clubs better understand educational inequity across the country and in their own schools so that they can create an educational justice campaign.
This workshop series is intended for developed GSAs that are activist clubs. Download these workshops and do them at your meetings to learn how your GSA can work for educational justice!
DOWNLOAD THE FULL SERIES or check out each part below!