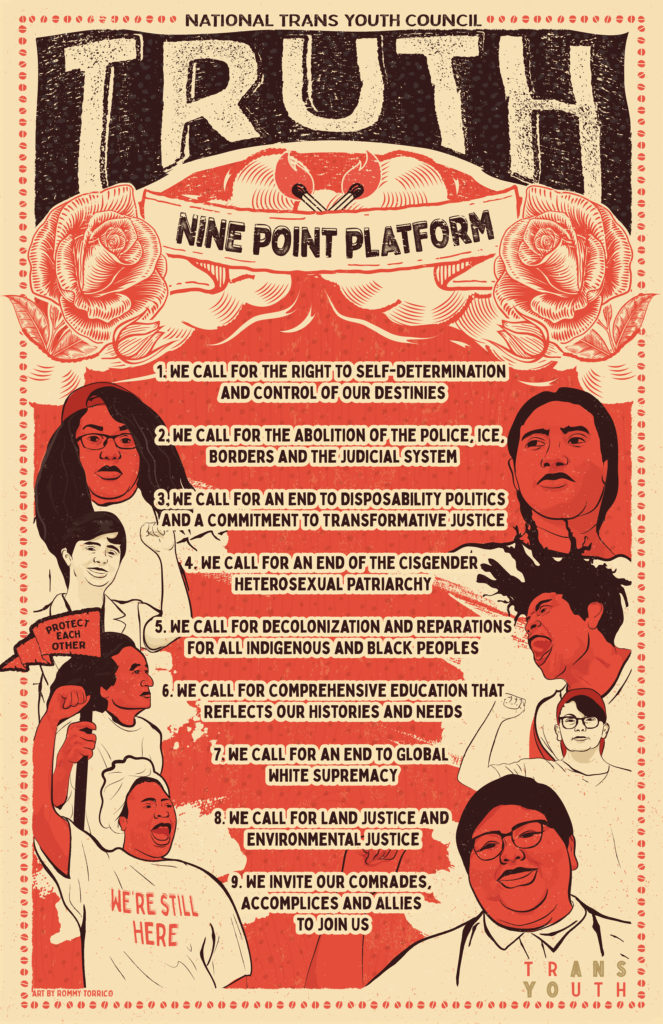 TRUTH is a national youth-led storytelling program aimed to empower young trans & nonbinary people in sharing their stories and leading our movement.
TRUTH is a collaboration of GSA Network and Transgender Law Center.
Headquartered in Oakland, California, the National TRUTH Council includes Trans and Nonbinary young people from across the entire country.
See more at www.ourtranstruth.org