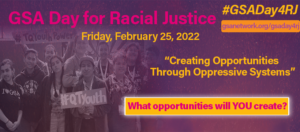 GSA Day for Racial Justice (#GSADay4RJ) is an annual day of action to mobilize for racial justice & celebrate multiple identities that you hold as LGBTQ+ youth. It is hosted by the National Youth Council.
GSA Day for Racial Justice is on Friday, February 25th, 2022!
Our theme this year for #GSADay4RJ is Creating Opportunities Through Oppressive Systems and we call on GSAs and allies to discuss, envision and advocate for opportunities for trans and queer youth to thrive and break out of systems of oppression.
Take Action
1. Create a media piece (paintings, videos, poems, songs etc.) around the theme and question: How can we create opportunities centered around unity, community building and advocating for our equal rights? What does new opportunities for trans and queer youth of color look like to you? How would it feel?
2. Submit your art pieces (along with your name and pronouns) and questions for our Instagram Live Q&A to nationalyc@gsanetwork.org by Friday, February 18th! Art pieces will be showcased on our social media and website for #GSADay4RJ!
3. Join our Instagram Live Q&A @gsanetwork on Friday, February 25th at 4:00-5:30pm PT/7:00-8:30pm ET where we will have an open dialogue between our National Youth Council members and Chanel (she/her)- our National Field Organizer- to discuss how to receive support and create community.  Join the conversation and share your thoughts!
4. Encourage LGBTQ+ young people and allies in your school and community to get involved! Post about #GSADay4RJ on social media and discuss how you and your GSA can participate together.
5. Follow GSA Network on Instagram, Twitter, and Facebook for updates!
Student Art Submissions
We received responses from students all over the nation, who sent in their media pieces for #GSADay4RJ. Check them out below!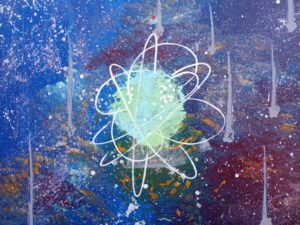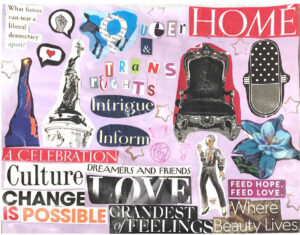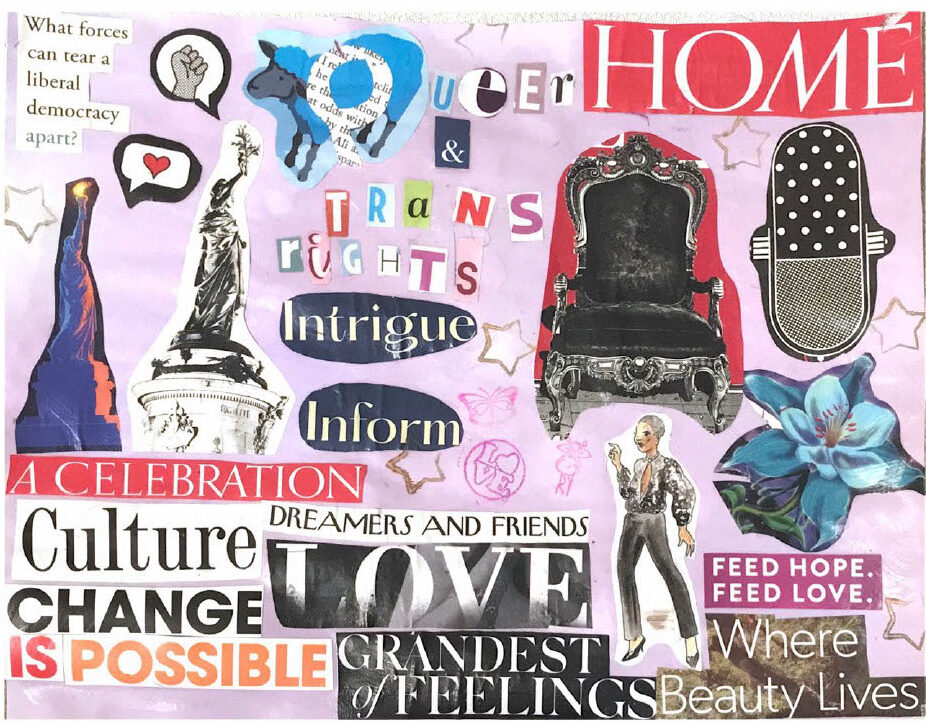 Painting by Joaquin (he/him)
Collage by Maya (she/her)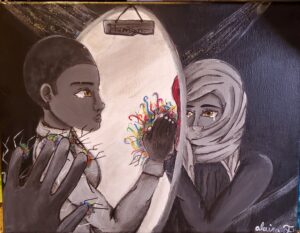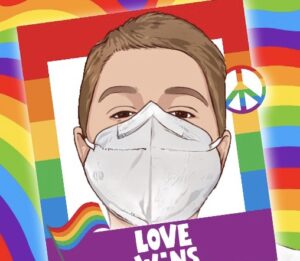 By Asher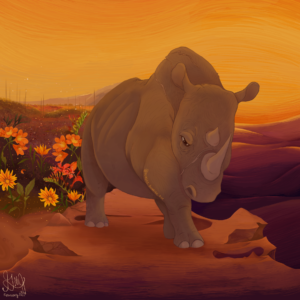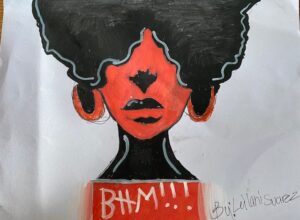 By Mars
Artwork by Leilani
Pronoun: Helit
Rockway Middle School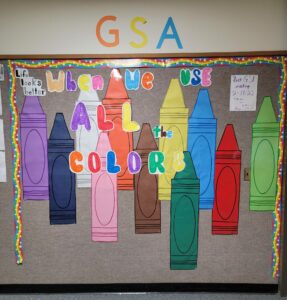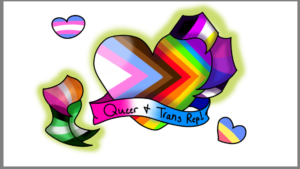 Miller Junior High GSA bulletin board
By Tobii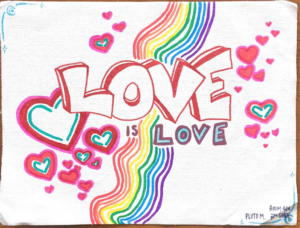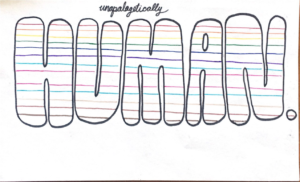 By Pluto M.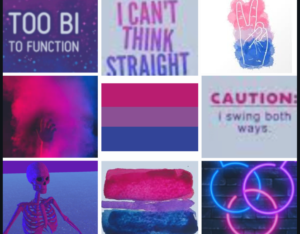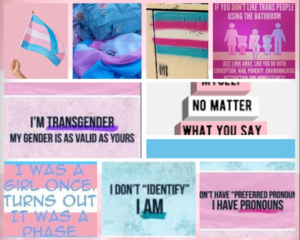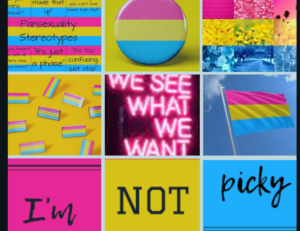 Bisexual, transgender, & pansexual moodboards by Clara
Song composed by a student for #GSADay4RJ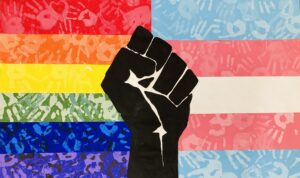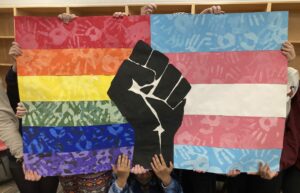 made by the GSA at Fulton High School
Statement: Students used their handprints to paint each stripe of the flag, representing that we all have a hand in the fight against racial injustice. Collaborating on this project was a bonding experience for GSA members. It felt very personal to overlap handprints and help each other paint their hands; new memories were made and friendships were strengthened. With this 5 x 4 foot flag now proudly displayed in the school library, GSA members feel more confident in being themselves at school. We wish to extend this feeling of belonging beyond our school to anyone who seeks a just world and a welcoming community. Why fight alone when you can unite?
---
Related Resources