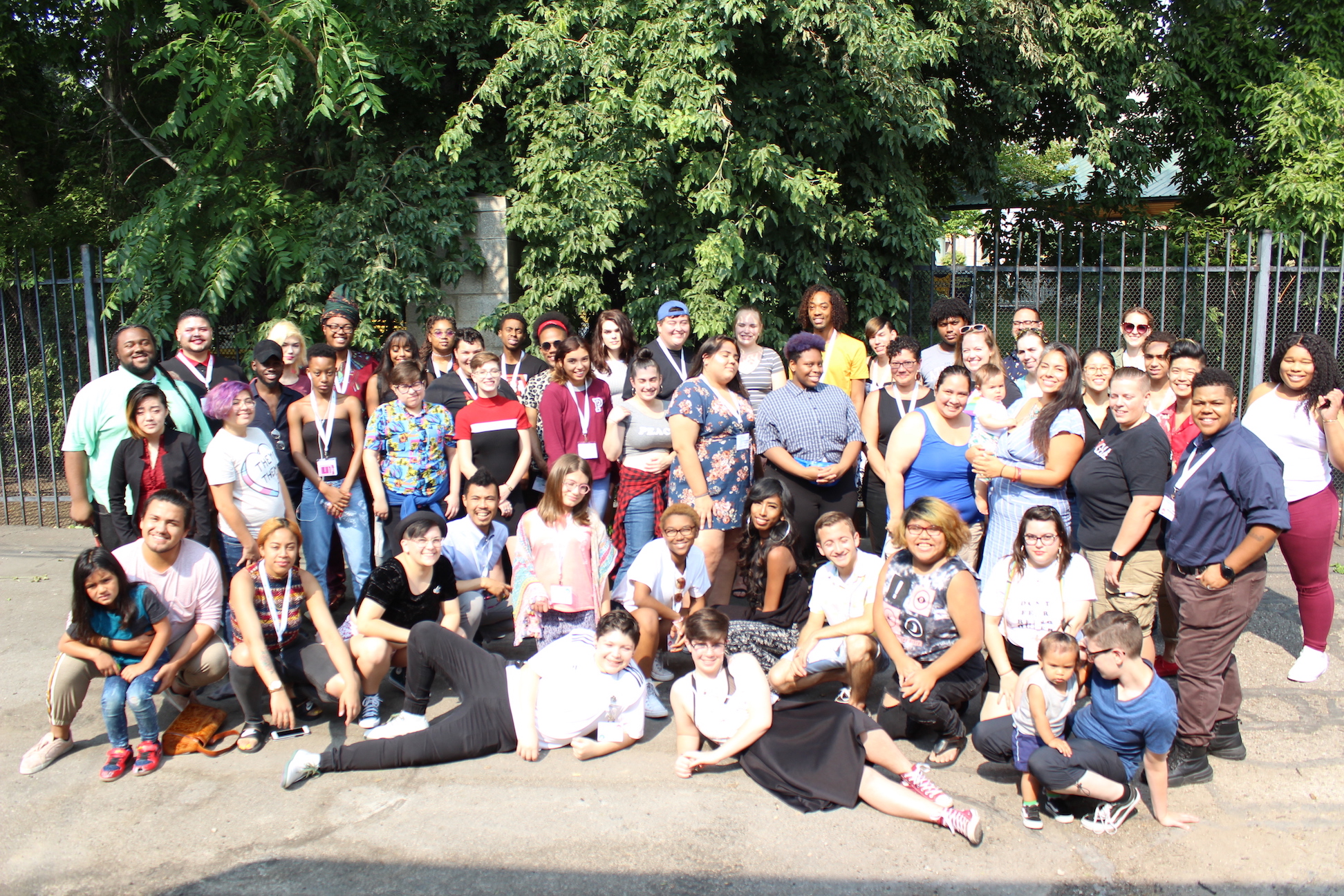 Thank you for your interest in attending the 2019 National Gathering of GSA Networks taking place Thursday, July 25 – Sunday, July 28, 2019 in Albuquerque, New Mexico! National Gathering provides an opportunity for members to collaborate, share stories and skills, exchange resources, and deepen our solidarity and commitment to the GSA movement.
Instructions to complete a single application for youth and adults:
As the adult representative and chaperone for youth who will represent your organization, we ask that you complete the application on behalf of the participating Youth Leader(s). It is important that you have information about dietary restrictions, accessibility needs, and parent/guardian contact information for each of the Youth Leaders before starting this application. Each organization is limited to one staff participant and two Youth Leaders*, a total of three people from each organization.
Complete the Staff Attendee Information form below.
Click "Next Page" and select an option for additional registrations. If one Youth Leader is attending, complete the Youth 1 Attendee Information form and click "Next Page." Select an option for additional registrations. If a second Youth Leader is attending, complete the Youth 2 Attendee Information form.
Once you have completed registration information for staff and Youth Leaders, you will receive a confirmation email. You will also be prompted to complete release forms.
If you have any questions, please contact LuzMarina Serrano at lmserrano@gsanetwork.org.
*New Mexico-based partners may be eligible to register additional participants. Please let us know if you'd like to bring more than 3 participants.