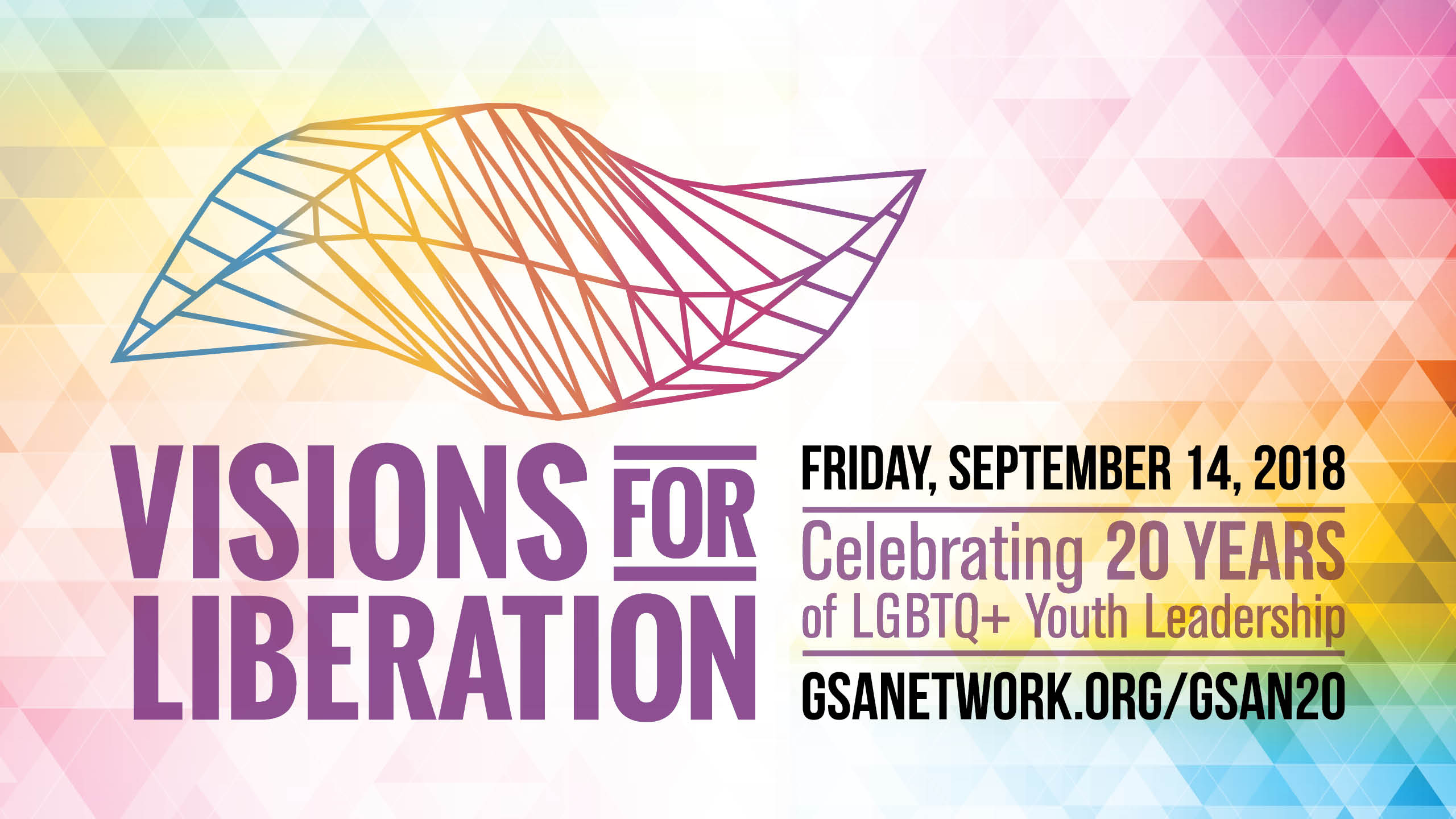 GSA Network is turning 20! Join us at our anniversary celebration, Visions for Liberation, on Friday, September 14th, 2018 in Oakland.
Our anniversary celebration will bring together youth activists, community members, and movement leaders to look back at two decades of GSA organizing, honor LGBTQ+ youth of color who have continued to push for racial and gender justice, and build a collective vision for the next 20 years.
Visions for Liberation – September 14, 2018
The Rotunda in Oakland
Special Guest Emcee Michelle Meow
Funds raised from Visions for Liberation supports GSA Network's critical work to train the next generation of trans and queer youth of color, support youth organizing efforts, and grow a national GSA movement.
Let's build the next 20 years together!
---
Host Committee Members
Logan Henderson
Taica Hsu
Kristi Jackson
Maj Jenkins
Carolyn Laub & Heather Tumey
Kylie Minono
Danny Orsburn & Andrew Chaney
Malik Robinson
Ollie Venzon
Geoffrey Winder & Andrew Huh
Monroe Yeung
Sam Alavi
Ginna Brelsford & Jill Marcellus
Chris Bull
Kristen Burzynski & Rebecca Tublitz
Sister Anni Coque l'Doo
Martha Ehrenfeld & Carla McKay
Sophie Fanelli & Deborah Godner
Madeleine Fischer
Karen Gee & Cliff Tong
Amanda Goad & Margaret Moser
Chris Grissom & David Bracamontes
Thank you to our wonderful sponsors!