Expression Not Suppression 2020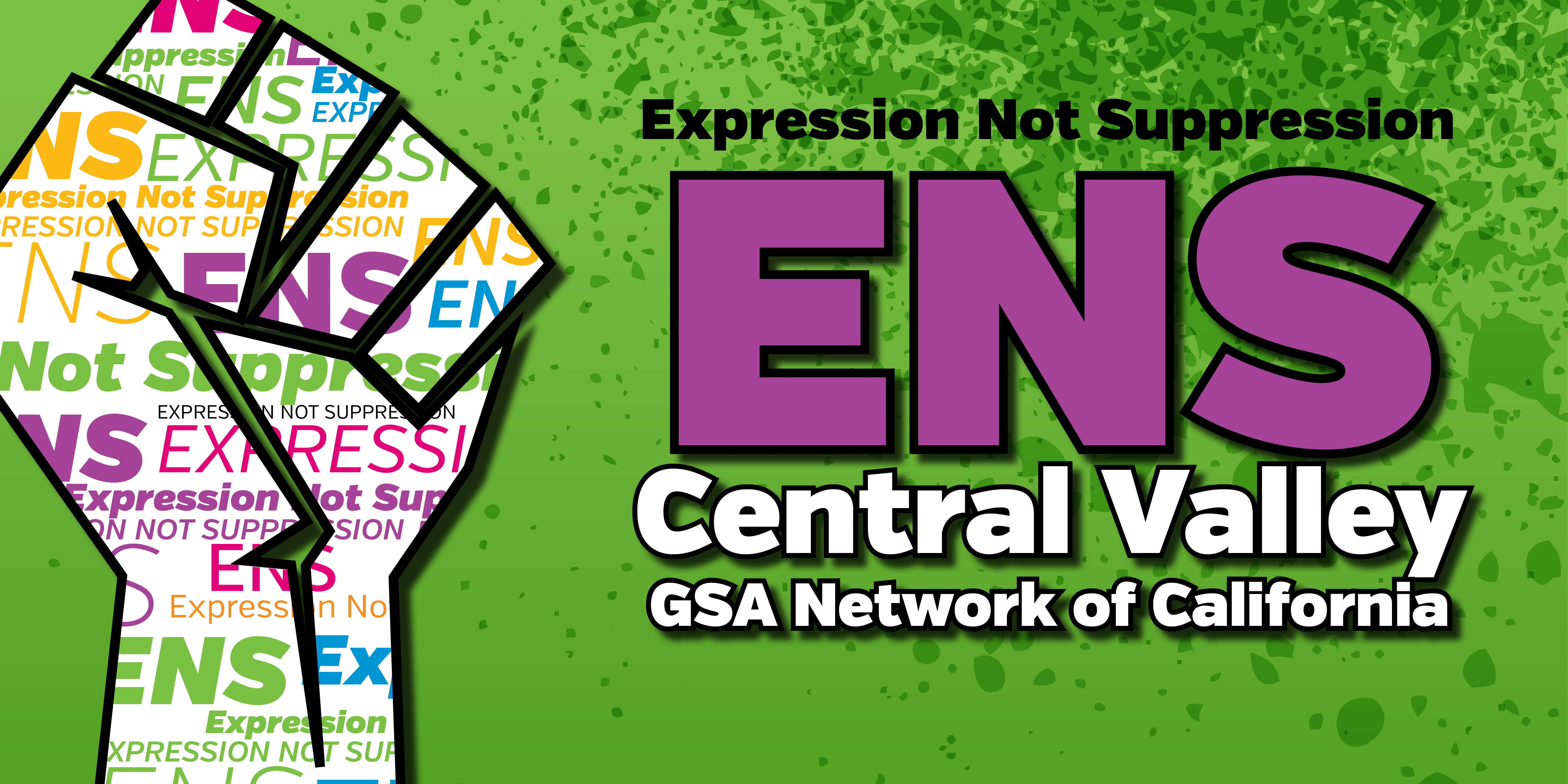 Expression Not Suppression (ENS) 2020, is Saturday, March 28th in Fresno, California! This annual, youth-led conference brings together LGBTQ+ young people and allies from all over the Central Valley to build community and learn about race, gender, and education justice. Participants also get skills and resources to take their GSA clubs to the next level and organize for safe and more inclusive schools where they can thrive in the region.
Youth ages 18 and under are eligible to attend ENS. If you aren't eligible to attend this conference as a participant, we are currently looking for workshop presenters and organizations to table at the ENS Resource Fair!
Please email your questions to Marinarde Soto Espinoza at msotoespinoza@gsanetwork.org.
Register for ENS!