By Aldo Gallardo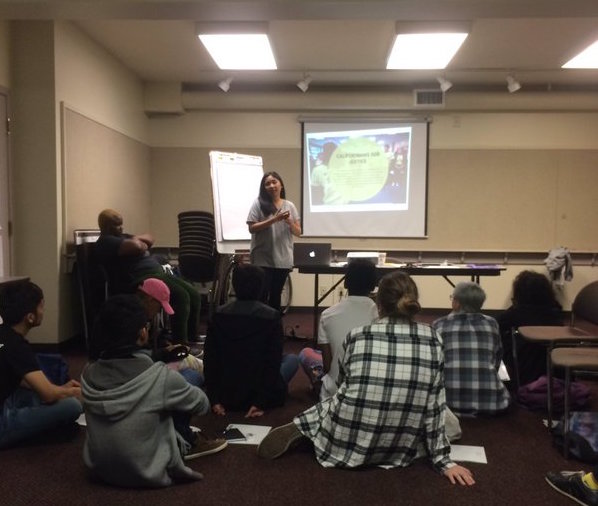 Last Saturday we kicked off our first of GSA Advocacy & Youth Leadership Academy (GAYLA) of the year with our Northern California regional youth leaders. The day was focused on how youth can use their experiences and their voices to push for state policies that promote equity for trans and queer lives, especially for people of color.
Californians for Justice came to talk about their Student Voice Campaign, which successfully won students more influence on how Local Control Funding Formula (LCFF) dollars are spent in their schools. The session included a discussion on how LCFF dollars can be invested in escalating the criminalization of youth in schools, making the campaign even more important for trans and queer youth who often find themselves the target of that criminalization. Anabel Agloro from Public Counsel provided a local context by discussing how local funding is playing out within the Oakland Unified School District, especially related to the implementation of the "willful defiance" policy.
Sasha Buchert from the Transgender Law Center came to talk about ways that trans and GNC youth can counter anti-trans discrimination in their schools by contacting TLC or the ACLU. She also spoke about how trans youth can use their stories to advocate for policy changes, and mentioned the TRUTH Project as a resource for trans youth.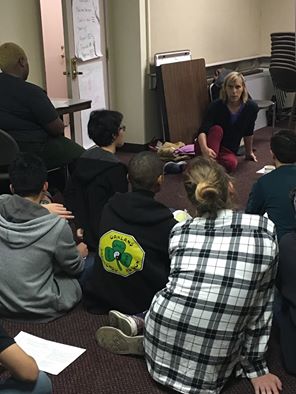 Northern California Regional Organizer Aldo Gallardo also facilitated a session on comprehensive sex education using materials from the ACLU of Northern California. They engaged our youth activists in a conversation about what school sex ed programs in school currently include and what they should include to be in compliance with the California Healthy Youth Act and to be inclusive of trans and queer youth.  Linking the session back to the theme of trans and queer youth empowerment, I ended the session by reminding us why we were all in the room:
"It wasn't always like this. I had a sex ed program in my school that didn't reflect my life as a queer student and as a trans-identifying student… So hopefully today in the theme of empowerment is that you walk away knowing that you do have the power to change the situation, even if adults or institutions try to take that power away from you."
Later in the afternoon, Jo from Equality California talked to our youth about two EQCA-sponsored bills, AB 1732, to expand equal access to public restrooms and AB 2466 requiring California schools to have suicide prevention plans.
Throughout the day, GSA youth leaders were engaged in these policy discussions, for example, talking about the need to have counselors in their schools who understand the importance of suicide prevention, and asking how they could put their voices as trans and queer youth leaders behind anti-trans bathroom bills.
If you are a GSA Network member in the Central Valley or Southern California, there's still time to register for our GAYLAs later this month!