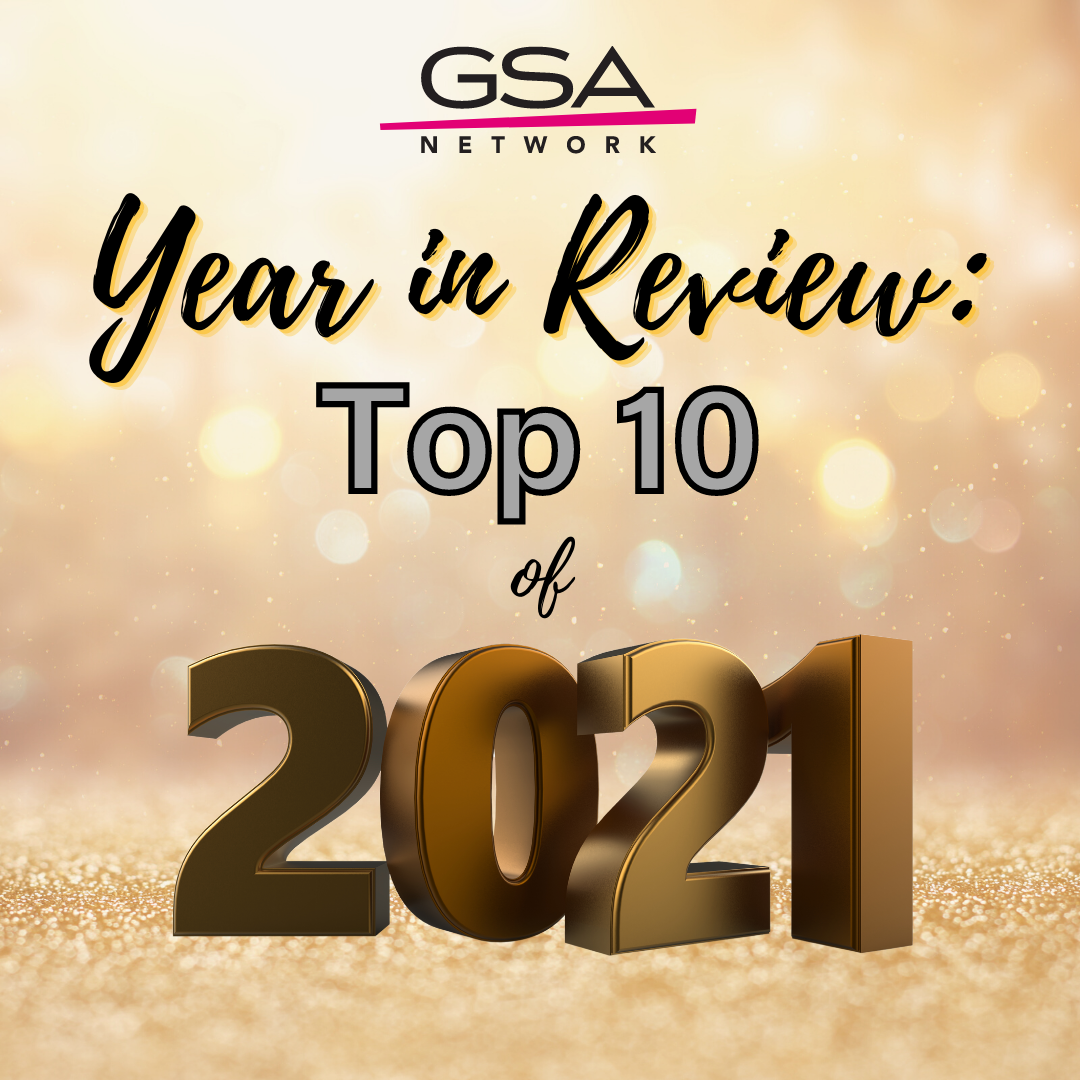 Trans and queer youth continued to push towards their vision of liberation and build community care and wellness during another trying year.  GSA Network is so proud of our collective work and accomplishments in 2021.
Here are our Top 10 highlights of 2021:
Our Gender Justice Leadership Programs (GJLP), a collaborative project with Transgender Law Center that launched in January 2020, grows its programming for trans youth to include the

Roses Initiative

, which directly supports and empowers trans girls of color in building community and leadership skills.

For

GSA Day for Racial Justice

in February, trans and queer youth continued to call for Police Free Schools and a reimagining of what school spaces could look like when all youth are safe and supported in their learning environment. Students submitted a variety of art pieces around this topic and participated in a Twitter Town Hall to discuss their thoughts around police-free schools.

We also released a

Police Free Schools Discussion Guide

so that GSAs and communities could continue the conversation around school safety after #GSADay4RJ. The guide consists of a collection of activities, resources, and experiences that trans and queer youth have with policing to raise awareness of the harm it can cause and to activate more people to organize and support ending policing in schools. 

As students continued to navigate virtual or hybrid schedules and then a shift back to in-person learning this fall, wellness remained a top priority for trans and queer youth amidst the constantly changing and adjusting of guidelines and schedules. As a result, we brought back our Wellness Wednesdays to social media (Instagram, Twitter, Facebook,) this school year to add to our

Trans and Queer Wellness Resources

that we began last year. 

We released a new

Honoring the Land Resource

as part of our

Two-Spirit Initiative

work. In November for Native American Heritage Month, we also spotlighted various Two-Spirit community members and released an interview with Siihasin Názbaa', a Diné Two-Spirit Water Protector, where they discuss Two-Spirit identity and their experience on the frontlines opposing Line 3.

We shifted our Trans and Queer Youth Virtual Power Training sessions over into a video series in order to meet the shifting time and availability demands of advisors and students. Now, advisors, students, and allies can access our pre-recorded training series anytime and anywhere on our

Youtube

or

Virtual GSAs page

.

GSA Day for Gender Justice

this past November focused on the third point of TRUTH's Nine-Point Platform: We Call for an End to Disposability Politics and a Commitment to Transformative Justice. Youth were invited to join in on a social media selfie campaign and answer the prompt "I hold myself accountable by…" You can see youth and ally responses by tracking #GSADay4GJ on our social media channels.

To continue fostering and supporting trans and queer youth voices, we hired 5 youth fellows and 2 youth interns this year to continue building their skills in storytelling, leadership training and community organizing. Read their

Youth Voices pieces

to learn more about the work they're doing.

Our Give Out Day fundraiser this past June yielded a record-breaking $35,000 fundraised to support our continued work around uplifting trans and queer youth and fighting for racial and gender justice! This was thanks to our dedicated staff, donors, supporters and allies that donated and uplifted our work.

Zines galore! Through our Trans Youth (TRUTH) program, we also released two zines this year- one on wellness and one to further the #GSADay4GJ conversation around transformative justice! Take the Transformative Justice Zine

back to your clubs, schools, and communities to further the discussion and work around transformative justice and accountability, and download our

Trans Wellness Zine

to center trans youth wellness, support and affirmations.
You can make a contribution to support the leadership and power of trans and queer youth of color in 2022. Your donation will directly support the continuity of these programs and initiatives over the next year.