By Aldo Gallardo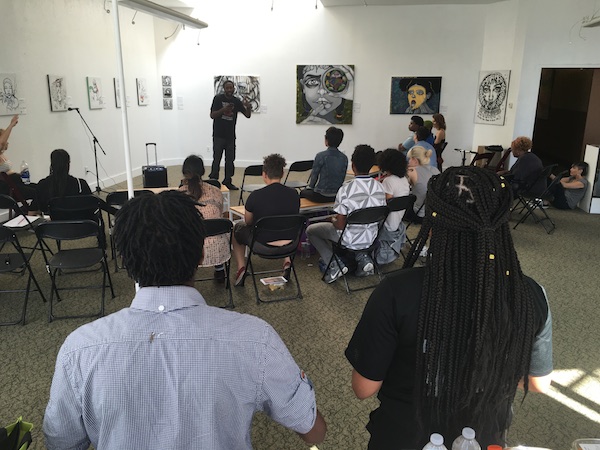 (Oakland, CA) — On Saturday, April 30th various youth-serving organizations came together in the East Bay to host The Time is Now, a LGBTQI youth of color summit. Destiny Art Center's QEAR artists Eshe Sukura, Jada Bean and Gabriel Christian opened the summit with performances before youth attended breakout sessions. These sessions covered many important topics for LGBT youth of color, including using writing as a tool for healing after experiencing injustice, creating healthy relationships, examining and exploring gender through art, and developing self-care practices.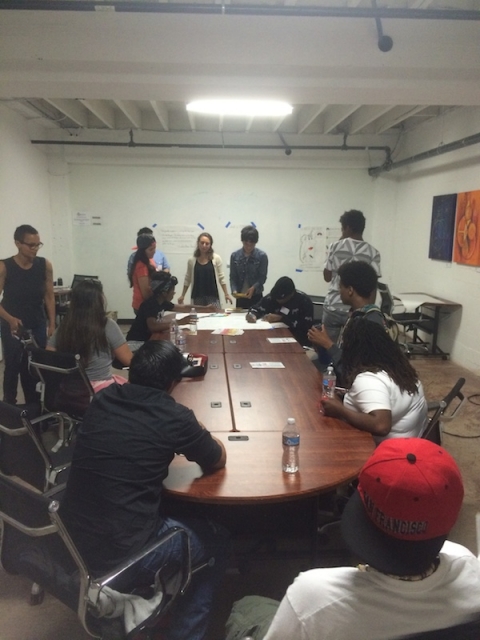 Youth leaders facilitated many of the awesome workshops. Mya, a GSA Network NorCal Youth Council member, co-lead a thought-provoking and interactive session on gender, along with their co-facilitators from the Gender Spectrum Youth Council.
Youth attending the conference visited the resource fair and filled out tic-tac-toe cards with information from the various organizations before having lunch together. Aldo Gallardo, GSA Network NorCal Regional Organizer, answered questions and gave out resources at the GSA Network table!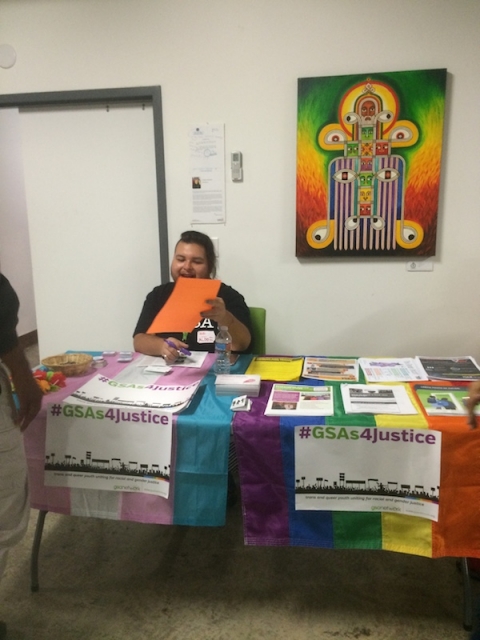 For the second breakout session, youth chose from topics including techniques to combat bullying, queer sexual health, honing storytelling skills, and expressing and exploring gender through DIY fashion!
To close, youth participated in a powerful open mic featuring Shannon Matesky.
Special thanks to the Time Is Now Steering Committee, including youth leaders Eric Flood, Isabel Hallock, Eli Johnson, and adult allies: Lisa Evans, Aldo Gallardo, Dania Sacks March, and Eb Brown.