By Key Jackson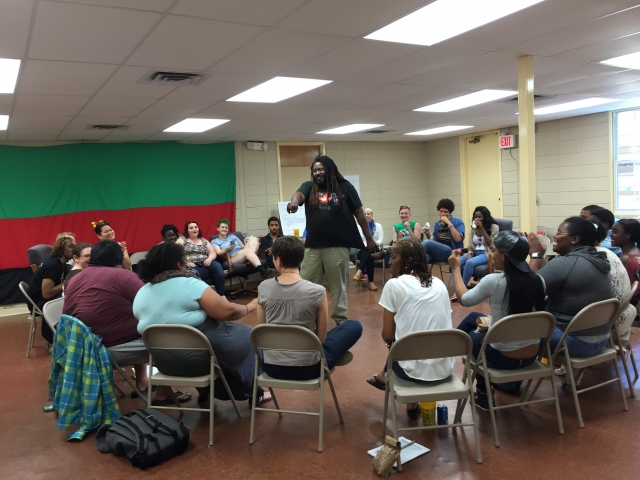 For generations, the south has been the birthplace of revolutionary organizing strategies, with youth firmly centered at the heart of multiple social justice movements. LGBTQ youth and LGBTQ youth of color are the driving force behind an intentional and powerful movement that is actively building bridges and breaking chains for southern communities. GSA Network has been working in the region for over four years, building relationships and collaborations with local organizers. Last year, we opened our first office outside of California, where the organization has been solely housed since its founding in 1998.
Last month, GSA Network Southeast in partnership with the Mississippi Safe Schools Coalition hosted 30 organizers from across the region at the first Regional Organizers Convening (ROC) in Jackson, Mississippi. This convening served as an opportunity to come together not only as organizers but as a community. In sharing our legacies, songs, and stories ROC participants began to weave together the work being done across the southeastern united states while recognizing and celebrating the intersectionality that is inherent in our movement.
On April 14th  we joined with VAYLA-NO, National Queer Asian Pacific Islander Alliance (NQAPIA) and BreakOUT on the steps of the New Orleans Federal Courthouse to protest Louisiana Gov. Jindal's support of a lawsuit to stop Obama's Immigration Executive Actions. The press conference was part of "RiseUp!" National Week of Action. We know that immigration is an issue that deeply affects our youth and will continue to join with community partners and organizations in the pursuit of equity and justice.
While engaging in direct actions GSA Network Southeast has also been building with states across the region by providing trainings, technical assistance, and intensive leadership development.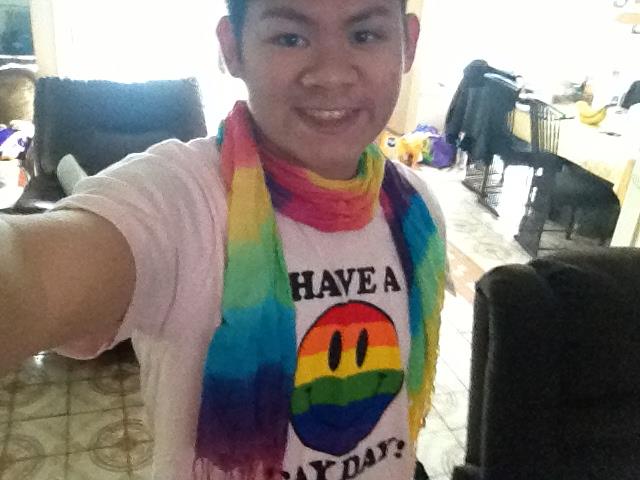 "I want to help open other youth eyes, to the systematic system that is sexist, racist, homophobic, transphobic, misogynistic , classist, and pretty much exclusive to those who don't follow the European system of white, heterosexual, cis-gender male being in power and control. I want to help  I want to help youth realize that the system is built so well, it's hard to detect. I want to help youth realize, we all may be different, but part of our identities tie our struggles to together. I want to help youth realize, the system was made to bid against one another as they slowly took us out. I want to help youth learn what it means to come in solidarity."
– Nicky Cao, New Orleans City-Wide GSA Youth leader
This summer we will be joining our regional partners in hosting the 4th annual Queer Youth Leading the South Action Camp (QYLTS Camp). The camp is based on the GSA Network Activist Camp model with a focus on curriculum that is specific to the experiences of LGBTQ & QTPOC youth living in the south. Camp participants are offered a revolutionary opportunity to explore the intersections of oppression and strive to build youth leadership in addressing these issues within our communities, our schools, and ourselves. The camp is set for July 2015 in Birmingham, Alabama.
"Camp has helped me by showing me that I am not and was not alone as an LGBT youth activist. I met people that have become close friends and supporters of my work. I have learned the importance of collaboration and getting help from others…" – Natt O, Mississippi
As we turn our eyes to the future we will continue to weave together the foundation of our work with our partners to strengthen the fabric of social change. Over the next year, we will be collaborating with state and community-based organizers to host more convenings like ROC while growing a sustainable movement for youth leaders including, a Mentor network developed by and for LGBTQ & QTPOC youth in the south.