By Jill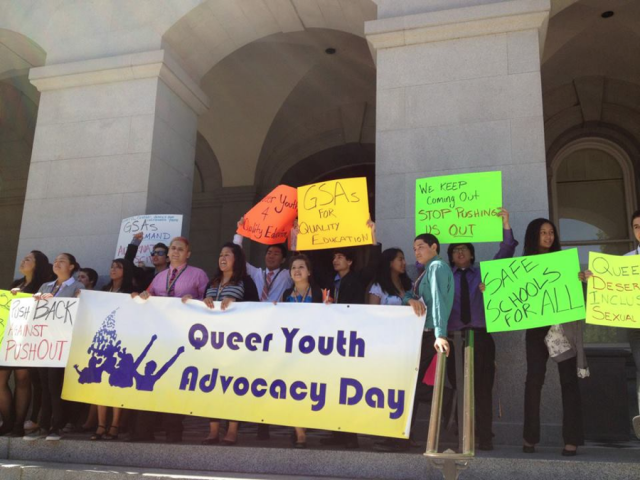 This past weekend, 55 high school students came to Sacramento for three days of intensive leadership training, followed by the 7th annual Queer Youth Advocacy Day (QYAD).
Nine youth spoke at the QYAD press conference about the need to implement essential protections for students, including two laws passed with support from youth at last year's QYAD, the Gender Nondiscrimination Act and the FAIR Education Act. Students also advocated for AB 1729 and AB 2242, which would reduce suspensions for minor infractions and encourage alternatives to suspension and expulsion. The youth were joined by Senator Mark Leno and Assemblymembers Tom Ammiano, Toni Atkins, Betsy Butler , Roger Dickinson, Rich Gordon, and Ricardo Lara.
GSA Network could not be prouder of all the incredible young people who participated in yesterday's Queer Youth Advocacy Day!