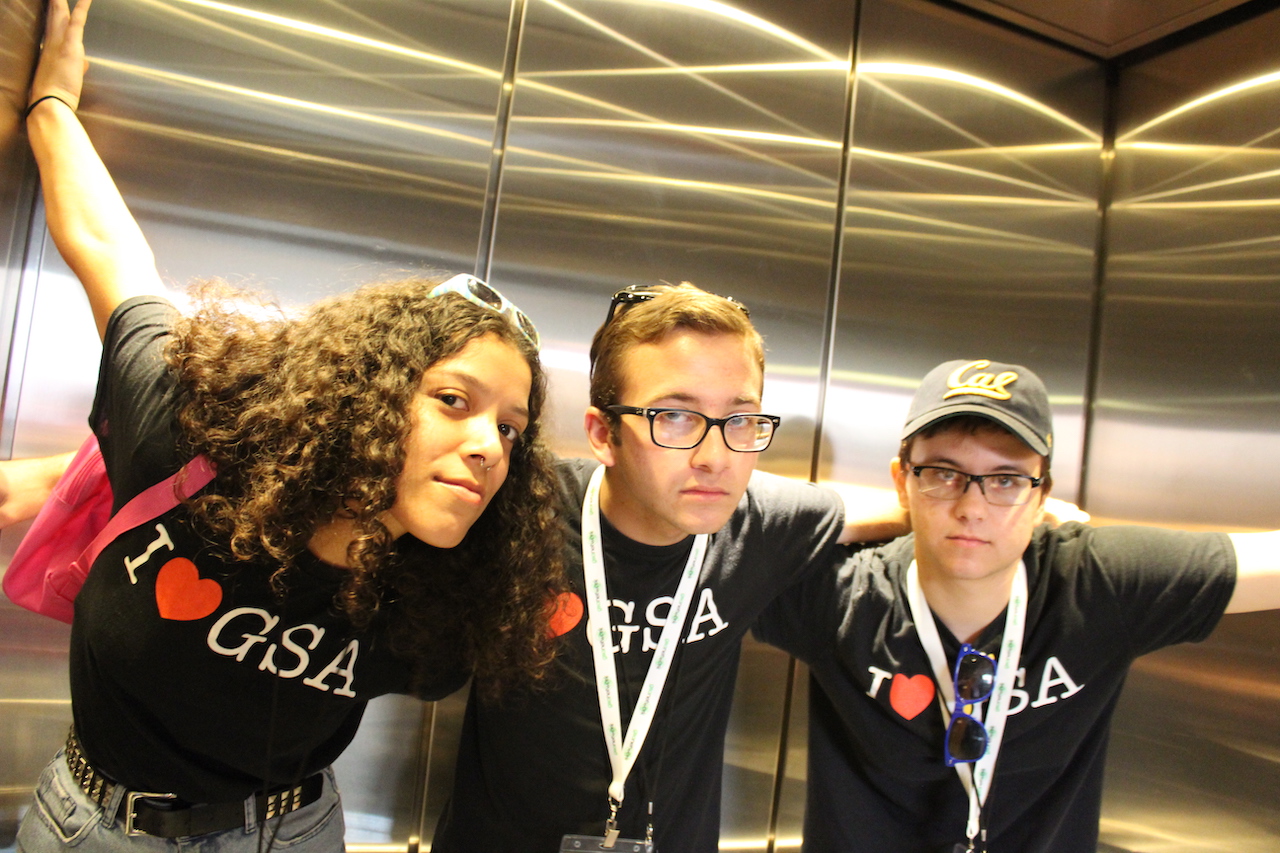 Have you heard the news? Activist Camp, our annual, three-day, overnight summer program is June 14-16!
It's a time for trans, queer, and allied youth in California to hone their skills as leaders and dive into the history of LGBTQ+ activism. We'll be breaking down race, class, genders, sexualities, organizing, and the power of GSAs.
Our camp goals are pretty simple. We want to provide a space for GSA members in California to build community with one another — and walk away with ideas for your schools and communities.
Past camp sessions include:
I AM Power: Identifying systems of power and oppression
Gender Justice: Exploring the language and impact of genders and sexualities
Organizing 101: Taking action on your school campus or in your community
Talent Show and Open Mic
Camp is free and open to young people attending middle school, high school, or alternative school in California during the 2018-2019 school year. Youth living in Northern CA and the Central Valley are eligible to attend camp in Merced, while youth living in Southern CA are eligible to attend camp in Los Angeles.
The deadline to apply is Sunday, May 12, 2019. If you're ready to be part of a youth-led movement for LGBTQ+, racial and gender justice, apply here!
We can't wait to hear from you.