By Brittaney Carter
Following months of organizing, including students protesting by wearing dresses to school and a student-led petition signed by more than 3,500 people, Clovis Unified students will start to see some progress on a long-outdated dress code. The school board voted tonight to take out gendered parts of the student dress code that banned male students from wearing earrings and dresses. The ban catalyzed an organizing effort on behalf of GSA student leaders, parents and ACLU advocates because of its potential to put trans and gender nonconforming students at risk of targeting and discriminatory punishment by school administrators.
GSA leader Rei Bioco, a student at Buchanan High School, commented, "While the dress code revisions are definitely a huge step in the right direction, the dress code still involves vague, subjective language that may be used to ostracize students of color and minorities. The Clovis Unified School District board still has work to do in ensuring that the dress code policy respects the rights of ALL students on campus."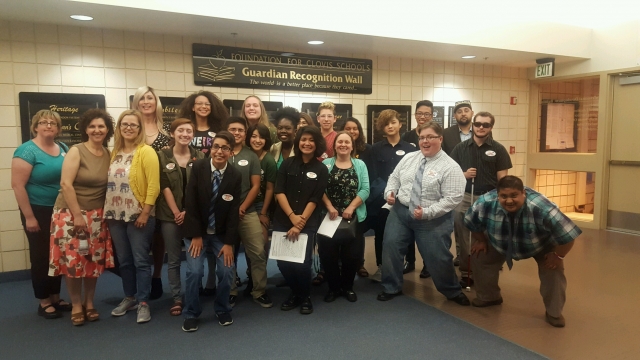 Tonight's meeting was a follow-up to a vote in January in which the school board voted not to update the dress code. ACLU lawyer Abre' Conner speaking at a previous meeting explained that the dress code broke with the California Education code, which ensures protection for students' gender expression. She also noted that the code violates students' rights to freedom of religion and freedom of expression.