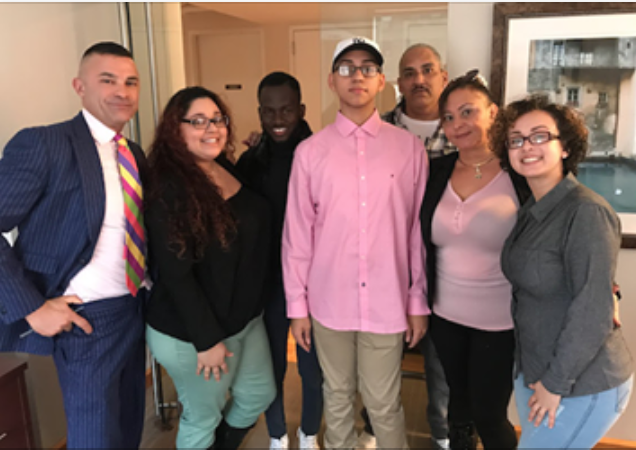 By Mustafa Sullivan
Urban Assembly for Wildlife Conservation, nicknamed the Bronx Zoo School for its dangerous climate, has had three principals in five years and is currently at the center of FIERCE's fight to stop violence and bullying against LGBTQ youth of color in the Bronx.
On September 27, 2017, teenager Abel Cedeno, a victim of ongoing violence and bullying at his alma mater, Urban Assembly, stabbed two fellow students–Matthew McCree and Arianne Leboy. McCree was killed and Leboy sustained critical injuries. Abel had been attending the school for four years, and he and his family tried to get the school to help him deal with the ongoing bullying he experienced. Abel, who is Puerto Rican, has dealt with bullying his entire life.
FIERCE seeks to end bullying and violence in schools across New York City by engaging with principles and practices of restorative justice and mutual accountability.
We are a community of LGBTQ youth of color who are 12 to 25 years old, and like Abel, many of us have lived under the constant threat and stress of bullying from multiple sources. This is as we also grapple with our own identities, keep a roof over our heads, get an education, take care of our health–just like so many other New Yorkers. FIERCE believes the New York City Department of Education and Mayor Di Blasio have a fundamental responsibility to provide whatever is needed to heal and thrive from what Abel called a "nightmare" that "has torn apart three families," Including real structural and policy change.
Ironically, after the incident, the Mayor and City Council launched a Bronx-based anti-bullying initiative and hotline and immediately installed more metal detectors in the school. The DOE has yet to provide any emotional supports for the students engaged in this altercation and has not actually reached out to either of the families to support them in this time of need. FIERCE believes they want this story to go away and will be fine if it all lands on Abel's shoulders if he is convicted for manslaughter.
New York is supposed to be a sanctuary city but it's clear it's not for Abel and students who face ongoing bullying and violence. This is what freedom looks like for any LGBTQ youth who are in the system, especially if they are from the Bronx.
FIERCE is working with Abel and his family by organizing with Abel's lawyers, students at the Urban Assembly School, community organizers within the Trans and Gender Nonconforming Youth resist movement, the Anti Violence Project, Hetrick Martin Institute, Point Source Youth, and Communities for Police Reform (CPR).
Alongside our allies, we will continue to support Abel and his family throughout the trial and seek to raise this issue through ongoing accountability work, community meetings and town halls on anti-bullying and healing from community violence.
Join the #GSADay4RJ movement and tell us: What does freedom look like for Trans and Queer incarcerated youth?