---
GSA Network and Transgender Law Center Announce TRUTH
GSA Network is proud to partner with 
Transgender Law Center to launch TRUTH
,

 a national storytelling campaign that aims to build empathy, understanding, and a movement for transgender and gender non-conforming youth and their families to share their stories in their own words and in their own way.
At a time when trans issues are more than ever in the news, TRUTH supports youth and families in speaking out in a way that feels right to them. 


TRUTH combines video storytelling, guidance for families, support and community-building for young people, and resources for media professionals in order to address the hostility and stereotypes transgender and gender non-conforming youth all too often face.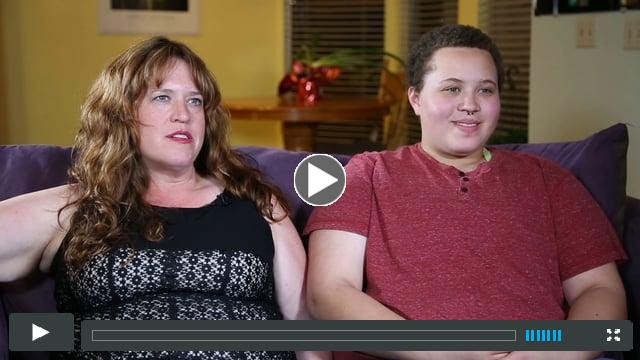 Meet GSA Network Alum, Ashton


 Engage with TRUTH through:
TRUTH will roll out more videos and resources over the coming months, andyouth leaders from across the country will shape and lead the campaign as TRUTH expands, so stay connected through the #transTRUTH hashtag.
---
Source URL: https://gsanetwork.org/TRUTHannouncement
Links
[1] http://r20.rs6.net/tn.jsp?f=001gPDUTc9YxOL2_6uCAoWYnoIYiE-_p6ax0xwa4a54CMZgsprN6mcX7WrkL91gJ-V054hNewGszsFLDBXv777xhOYvncje7mg69ivM96671OakRxUXeIowEeFzvlG2ytuqXRC7KGGZFgWRUxG6p4u9m7kg0itWaLvS8Zf_j5_ilR_RD3_00G1SGQ==&c=opsOna0aMrLzFBGYPHvpGPJDJ8GvzniD1fhDZ0JBptItuDe0Hz8VlA==&ch=TxFsyfBHbzka1N7WDYpcWF1jUFiTKCH60v53BnF2jGv6SOhefzZjJw==
[2] http://r20.rs6.net/tn.jsp?f=001gPDUTc9YxOL2_6uCAoWYnoIYiE-_p6ax0xwa4a54CMZgsprN6mcX7WrkL91gJ-V0TEecQvraZb6H4vhrXV3XcqcGMlbCrywG4xR3ih0Vgfeq3jSdi61IfZNlZiKSnAm3OHhRUYXGYWlb2XCn3AtVh1qXABVVEmeejJISUjEobHLl-c0m9zGlfkEIoU6dV9ZeNjHWV_tHph0=&c=opsOna0aMrLzFBGYPHvpGPJDJ8GvzniD1fhDZ0JBptItuDe0Hz8VlA==&ch=TxFsyfBHbzka1N7WDYpcWF1jUFiTKCH60v53BnF2jGv6SOhefzZjJw==
[3] http://r20.rs6.net/tn.jsp?f=001gPDUTc9YxOL2_6uCAoWYnoIYiE-_p6ax0xwa4a54CMZgsprN6mcX7WrkL91gJ-V0haMvhKmJR5YiZwrDhWW0lLBkf_qEcDXLt2NKnk-7Jpvj_BQmh2GjSR4okoGfTk_5Ckz7C4eEqbP3J7J-xpQieCACnwaTgeAmB7dcMy9FT0qkX27IMq2g4HaevCdwbC32xRlMcLxZyg5guVACi_eR9Q==&c=opsOna0aMrLzFBGYPHvpGPJDJ8GvzniD1fhDZ0JBptItuDe0Hz8VlA==&ch=TxFsyfBHbzka1N7WDYpcWF1jUFiTKCH60v53BnF2jGv6SOhefzZjJw==
[4] http://r20.rs6.net/tn.jsp?f=001gPDUTc9YxOL2_6uCAoWYnoIYiE-_p6ax0xwa4a54CMZgsprN6mcX7WrkL91gJ-V0Nq7SNRoxBucXuvIZO0Tab_1BQIBS05v5VJQqo-Vo9XQasqygI1qjuLLoaKyarf9AR40-tioyNi3jyVfoUJMHBiMlv3DNwfxyTcHZZYN_GtU7jPxbU7ttAELuyLjWCGmV3ArkzdY7_pHAfK20qHYnesLAaYU3zfVw&c=opsOna0aMrLzFBGYPHvpGPJDJ8GvzniD1fhDZ0JBptItuDe0Hz8VlA==&ch=TxFsyfBHbzka1N7WDYpcWF1jUFiTKCH60v53BnF2jGv6SOhefzZjJw==